Suicide Squad's Rick Flag Was Almost Played By Tom Hardy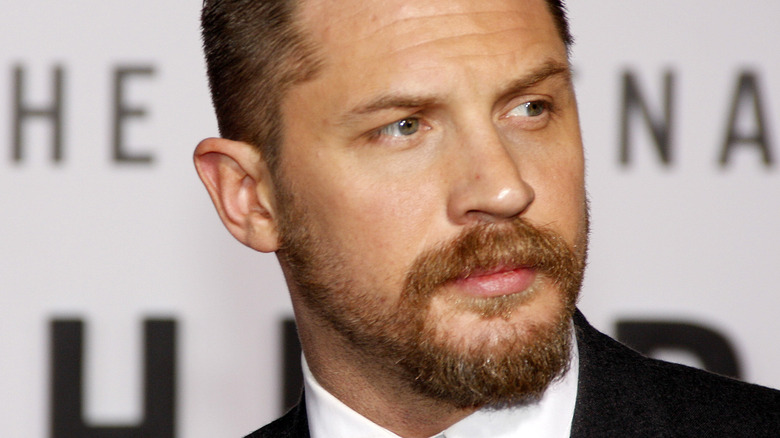 Tinseltown/Shutterstock
Plenty of actors boast impressive resumes, but even the most in-demand leading men usually have to slog through middling projects and blink-and-you'll-miss-it TV spots before landing coveted roles with acclaimed collaborators. That wasn't the case with Tom Hardy. In 2001, the actor nabbed both his first television role and film appearance in Tom Hanks and Steven Spielberg's HBO miniseries "Band of Brothers" and Ridley Scott's "Black Hawk Down" (via IMDB).
Since those not-so-humble beginnings, Hardy's career has skyrocketed, in part because of a fruitful working relationship with Christopher Nolan, with whom the actor first collaborated with in 2010's "Inception." It was his performance as the menacing villain Bane in Nolan's "The Dark Knight Rises," however, that established Hardy as a formidable, wonderfully weird talent, opening up the actor to more roles, including those that his demanding schedule wouldn't allow. Here's why the actor couldn't join the cast of DC's "Suicide Squad."
Hardy had to pass on Rick Flag due to The Revenant's shooting delays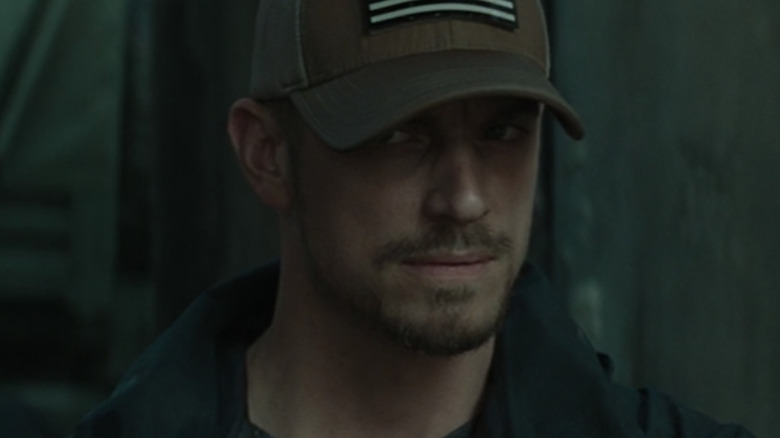 Warner Bros. Pictures
When "Suicide Squad" was released in 2016, there was no shortage of A-listers on the marquee. Academy Award-winner Viola Davis made her first DCEU appearance as Amanda Waller, and Will Smith, Jared Leto, and Margot Robbie led the pack of incorrigible villains. However, when the "Suicide Squad" cast was first announced in 2014, Tom Hardy was set to play Colonel Rick Flag, the leader of Task Force X.
Hardy — already a DC alum at that point thanks to "The Dark Knight Rises" — would have gone forward with "Suicide Squad" if not for a scheduling conflict with Alejandro González Iñárritu's "The Revenant." Shooting on the film was delayed for weeks, and when the North American filming locations didn't provide the requisite amount of snow for the icy Dakota landscape, the crew had to travel to Argentina (via The Hollywood Reporter). 
According to Collider, Hardy was reportedly gutted to miss "Suicide Squad," but his absence may have been a blessing in disguise. Hardy received an Academy Award nomination for his performance in "The Revenant," and "Suicide Squad" was universally panned (via Rotten Tomatoes). The actor would flex his supervillain muscles once again a few years later as Venom.