M*A*S*H Actor David Ogden Stiers Dies At 75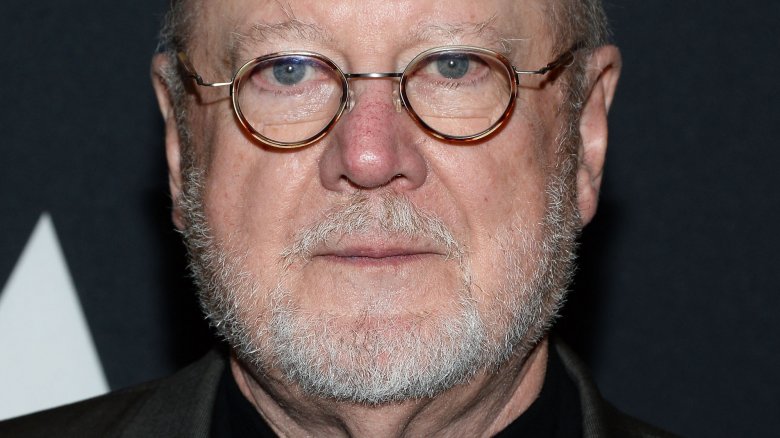 Getty Images
David Ogden Stiers, the actor best known for his role as Major Charles Winchester III on M*A*S*H, has died. Stiers' agent, Mitchell K. Stubbs, confirmed the actor passed on Saturday, March 3 after battling bladder cancer. He was 75 years old. 
"I am very sad to report that David died this morning, March 3, 2018, peacefully at his home in Newport, Oregon after a courageous battle with bladder cancer," Stubbs wrote in a tweet. "His talent was only surpassed by his heart."
Before breaking into the mainstream as Major Charles Winchester III, Stiers landed a handful of small jobs, popping up on Charlie's Angels, Kojak, and The Mary Tyler Moore Show. For his work on M*A*S*H, which saw him step in and round out the cast after Larry Linville's Frank Burns departed the show, Stiers earned two Emmy nominations. He held his role from 1977 to 1983, and kept his small-screen career kicking after his turn wrapped. 
He later appeared on series like Frasier, Touched by an Angel, North and South, Matlock, Star Trek: The Next Generation, ALF, and Murder, She Wrote. In 1984, Stiers took home a third Emmy nomination (in the Outstanding Supporting Actor in a Limited Series or a Special category) for his performance as United States Olympic Committee founder William Milligan Sloane in the two-part NBC miniseries The First Olympics: Athens 1896. From 2002 to 2007, Stiers portrayed Reverend Eugene "Gene" Purdy on the American/Canadian sci-fi drama The Dead Zone. 
Outside of television, Stiers was a prolific voice actor. Many will recognize the dulcet tones of his voice in various different characters in film: Cogsworth from Beauty and the Beast, Koala/Owl from Napolean, Governor Ratcliffe and Wiggins from Pocahontas, Archdeacon from The Hunchback of Notre Dame, Kamajii from the English version of Spirited Away, and Dr. Jumba Jookiba from Lilo & Stitch. He also narrated M. Night Shyamalan's The Lady in the Water, and lent his pipes to video games like Uru: Ages Beyond Myst, Uru: To D'ni, Myst V: End of Ages, Kingdom Hearts II, Kingdom Hearts II: Final Mix, and Kingdom Hearts Birth by Sleep.