It Took Home Alone Fans A Long Time To Realize Angels With Filthy Souls Is A Fake Movie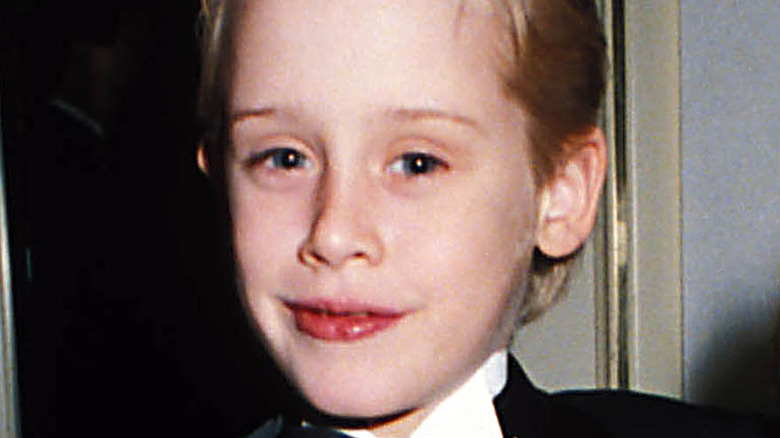 Dave Benett/Getty Images
The holiday classic "Home Alone" is one of the most beloved films of the '90s. Starring Macaulay Culkin as the mischievous lead, Kevin McCallister, the film follows the 8-year-old's unexpected staycation after his busy family hops on a plane for a Christmas trip to Paris without realizing he isn't with them.
Throughout the film, Culkin's character fakes out a pair of bumbling thieves (played by Joe Pesci and Daniel Stern) who are staking out his family's brightly-lit house. One of the most memorable scenes comes as Kevin pops in a VHS tape and loudly plays an old, black, and white gangster flick on the TV in an attempt to scare off the robbers. The vintage film, called "Angels With Filthy Souls," features a gangster firing off gunshots before saying the iconic line, "Keep the change, you filthy animal!" That scene is enough to scare off the would-be robbers, who are listening outside of the McCallister door and think they are hearing real gunfire.
For years, fans wondered where to find the full movie within the "Home Alone" movie (per The Wrap). And for some, it took decades to realize that "Angels With Filthy Souls" wasn't a real movie at all.
Home Alone star Macaulay Culkin didn't realize Angels with Filthy Souls wasn't an actual movie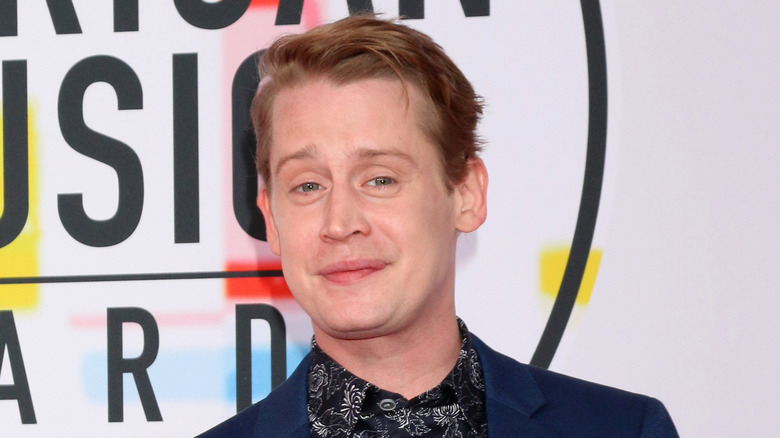 Kathy Hutchins/Shutterstock
Many movie fans were long under the impression that "Angels With Filthy Souls" was a real movie. After a Collider article named it as one of the top "movies within a movie," a Reddit thread popped up with comments from movie fans who had been clueless. "For most of my childhood I thought that this was a real movie—they nail the 40s noir aesthetic so well that I was convinced that it was some obscure classic my whole life [until I discovered IMDb]," one Redditor wrote. "I thought that movie was a real movie for years," another agreed. "I was [and am 46] when I learned it. Like just now," added another.
In 2018, actor Seth Rogen tweeted that for his "entire childhood" he thought the old-time movie in "Home Alone" was real. And he wasn't alone. Even the movie's star, Macaulay Culkin, replied to Rogen's tweet to admit that he always thought the clip was from a real Hollywood flick.
According to Vanity Fair, "Angels With Filthy Souls" was created just for "Home Alone" and was filmed inside a vacant high school gym in a one-day shoot. Art director Dan Webster said the only reason the mini-movie was even given a name was to label the VHS tape Kevin McCallister played. In an interview with the Hollywood Reporter, cinematographer Julio Macat revealed that the faux film was meant to be an homage to the 1938 James Cagney, Humphrey Bogart classic, "Angels With Dirty Faces." "We just wanted the feel of a classic gangster film," he said. Based on the immense fan confusion, mission accomplished.