The Emoji Movie Named Worst Film Of 2017 At 2018 Razzies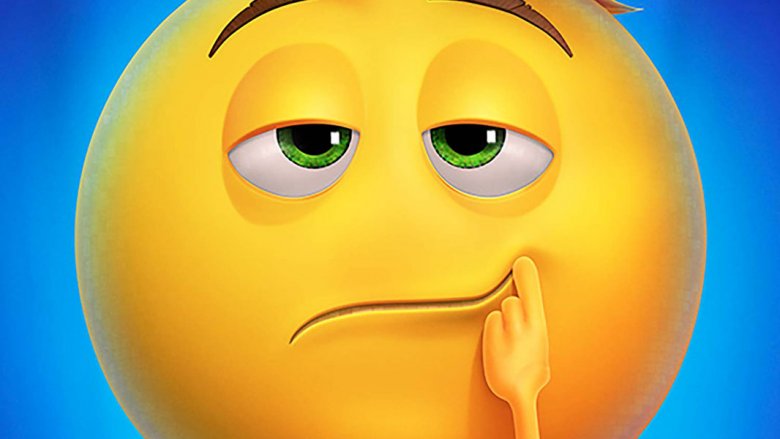 To anyone who ever said The Emoji Movie would never win any awards, you've just been proven wrong. (Granted, it is an award honoring how awful the film was...)
A day before Hollywood's elite gather 'round to drink expensive champagne and honor 2017's best-performing actors, filmmakers, cinematographers, designers, and more, the panel of judges of the Golden Raspberry Awards (better known as the Razzies) have announced the winners of the 38th annual event. Snagging the top distinction (which is actually the lowest blow of the bunch) of Worst Picture is The Emoji Movie. 
Directed by Tony Leondis and featuring a voice cast including Anna Faris, James Corden, T.J. Miller, and Sir Patrick Stewart, The Emoji Movie also picked up anti-honors for Worst Screen Combo ("any two obnoxious emojis"), Worst Director (Leondis), and Worst Screenplay (written by Leondis, Eric Siegel, and Mike White). 
Fifty Shades Darker took home the next most Razzies, being named the Worst Prequel, Remake, Rip-off, or Sequel of 2018 and bringing in a Worst Supporting Actress award thanks to Kim Basinger's performance as Elena Lincoln. 
Tom Cruise won the Razzie for Worst Actor of 2018 for his work as Nick Morton in The Mummy, while the Worst Actress award went to Tyler Perry for his performance as Mabel "Madea" Simmons in BOO 2! A Madea Halloween. Mel Gibson got the Worst Supporting Actor Razzie for his dull turn in Daddy's Home 2.
The Razzies wrapped things up by presenting a special award, in collaboration with Rotten Tomatoes, to Baywatch. The Dwayne Johnson and Zac Efron-ledflick earned was named the Razzie Nominee So Rotten You Loved It.
Here's the complete list of "winners" of the 38th annual Golden Raspberry Awards:
Worst Picture – The Emoji Movie
Worst Actress — Tyler Perry for BOO! 2: A Medea Halloween
Worst Actor — Tom Cruise for The Mummy
Worst Supporting Actor — Mel Gibson for Daddy's Home 2
Worst Supporting Actress – Kim Basinger for Fifty Shades Darker
Worst Screen Combo — Any Two Obnoxious Emojis in The Emoji Movie
Worst Remake, Rip-Off, or Sequel — Fifty Shades Darker
Worst Director – Anthony "Tony" Leondis for The Emoji Movie
Worst Screenplay – The Emoji Movie, screenplay by Tony Leondis, Eric Siegel, and Mike White
Razzie/Rotten Tomatoes Award: The Razzie Nominee So Bad You Loved It — Baywatch