Logan's Run Remake Enlists The Hunger Games Writer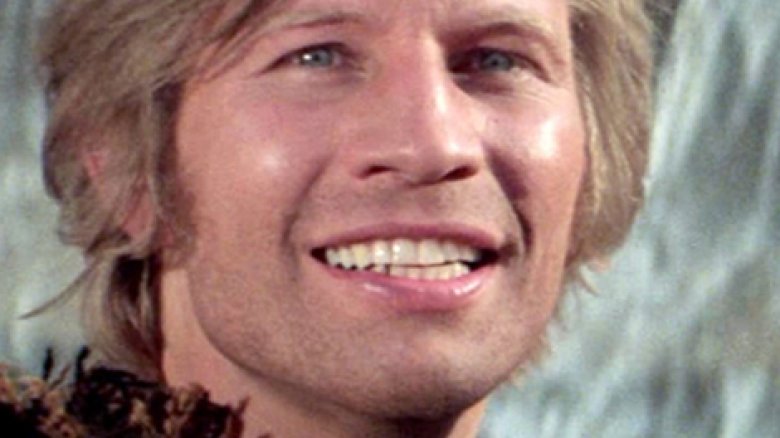 Talk about getting to the true source of inspiration. 
As reported by Deadline, Warner Bros. has enlisted The Hunger Games: Mockingjay screenwriter Peter Craig to pen Logan's Run, one of the films that inspired the dystopian movie starring Jennifer Lawrence. 
Craig joins X-Men: Dark Phoenix director Simon Kinberg, who has been attached to direct the remake of the cult classic flick since 2015. Kinberg described the original Logan's Run as the "granddaddy of Maze Runner and Hunger Games and so many of these books and movies now," so it's fitting that Craig is the one tackling the new take.
Based on William F. Noland and George Clayton Johnson's novel of the same name, the original Logan's Run launched in 1976 and told the story of Logan 5 (played by Michael York), a "Sandman" executioner living in a society that slaughters its citizens once they turn 30 as a way of maintaining equilibrium of population and consumption of resources. After he meets an coalition of "Runners," those attempting to escape in an underground system, Logan 5 embarks on a journey to out-run his own termination. The film also starred Farrah Fawcett-Majors as Holly 13, Richard Jordan as Francis 7, Jenny Agutter as Jessica 6, Roscoe Lee Browne as Box, and Michael Anderson Jr. as Doc. 
Deadline notes that studio Warner Bros. closed the Logan's Run remake deal earlier this week, and is reportedly hoping the film can "replicate the success" of the Denis Villeneuve-directed sci-fi drama Blade Runner 2049, which stars Ryan Gosling and Harrison Ford, and generate a similar buzz to Steven Spielberg's upcoming film Ready Player One. It's thought that the new Logan's Run could feature a female lead rather than a male, but since nothing regarding premise or plot has been officially confirmed, that tidbit of information will have to be approached with a speculative mind.
Craig wrote both parts of The Hunger Games: Mockingjay, recently finished penning the silver-screen adaptation of S.T.A.G.S., and has his hands stuck in the Top Gun sequel, Top Gun: Maverick.