Why Amandla Stenberg Turned Down Black Panther Role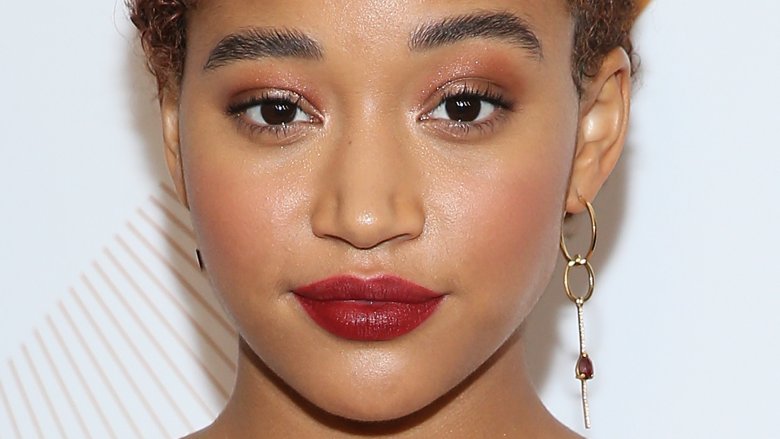 Getty Images
Stepping away from what became a record-shattering Marvel movie — and one of the most successful superhero films ever — couldn't have been easy. But The Hunger Games alum Amandla Stenberg had an important and thoughtful reason for doing so. 
During an interview with CBC Arts, Stenberg (who uses "they/them" pronouns) revealed that they were up for a part in Black Panther, but ultimately chose to turn it down because they didn't want to take an opportunity away from a darker-skinned actress. Stenberg explained further, opening up about being biracial (born to a Danish father and an African-American mother) and how that identity informed and influenced the tough decision. 
"One of the most challenging things for me to do was to walk away from Black Panther," the 19-year-old actress said. "I got really, really close and they were like, 'Do you want to continue fighting for this?' And I was like, this isn't right."
Stenberg continued, "These are all dark-skin[ned] actors playing Africans, and I feel like it would have just been off to see me, as a biracial American, with a Nigerian accent just pretending that I'm the same color as everyone else in the movie. That was really challenging, to make that decision, but I have no regrets. I recognize 100 percent that there are spaces that I should not take up, and when I do take up a space, it's because I've thought really, really critically about it and I've consulted people I really trust and it feels right."
Stenberg didn't reveal which role they auditioned for, but it's assumed that it was Shuri, T'Challa's insanely intelligent, tech wizard of a younger sister who brings the kingdom of Wakanda to new heights with her cutting-edge creations. Guyanese-British actress Letitia Wright wound up landing the part, and earned herself a new legion of fans in the process. 
Though Black Panther doesn't appear in Stenberg's filmography, the young star has plenty of past credits and in-the-works projects of which to be proud. Stenberg recently led the romantic drama film Everything, Everything, and will next appear in the film adaptation of Angie Thomas' novel The Hate U Give.