Willow Series Creator Jonathan Kasdan Thinks Harry Potter Was Inspired By The Original Movie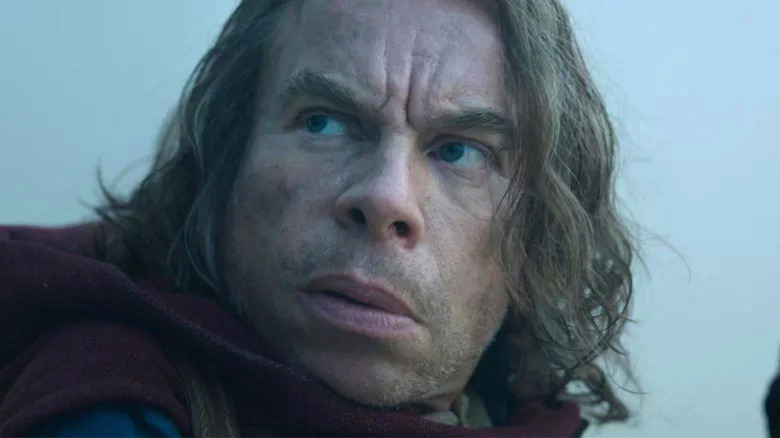 Lucasfilm/Disney+
This week we're traveling back to the world of Brownies, Nelwyn, and the land where Val Kilmer was turned into a pig, scarring childhoods everywhere. Warwick Davis is reprising his role as the titular wizard in training, "Willow," in a new show set decades after Ron Howard's original 1988 fantasy film. The series, also titled "Willow," takes us back to a realm where the land is threatened by an ancient foe, more powerful than what came before. At the request of Queen Sorsha (Joanne Whaley), a band of mismatched heroes heads off to defeat the evil. They're just going to need a legendary sorcerer to help them on their way.
It's a risky move to make overall, given that "Willow" stands as somewhat of a cult classic, overcrowded in the '80s alongside "Indiana Jones" and "Star Wars" being the more prominent adventurous outings of that era that were released under the Lucasfilm umbrella. That isn't stopping the show's creator Jonathan Kasdan in his grand scheme, but it is giving him time to reflect on big franchises that flourished in the years that followed. In doing so, it led Kasdan to conjure his fan theory about the adventures of Willow Ufgood and how one crucial detail may have inspired another well-known wizard into one of the most iconic fantasy stories ever written.
Jonathan Kasdan believes Harry Potter's opening was taken from Willow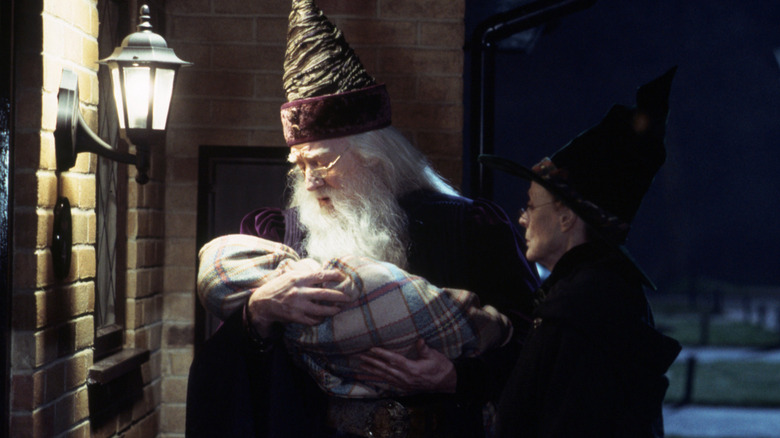 Warner Bros. Discovery
Speaking to Entertainment Weekly, Jonathan Kasdan revealed that the mainstream arrival of Harry Potter had him thinking about the farmer-turned-sorcerer from Ron Howard's fantasy stint. J.K. Rowling's beloved book series that became a blockbuster phenomenon (in which Davis also starred as two different characters) is acknowledged as having the same cultural impact as "Star Wars," and even with its groundbreaking effect, it was the very beginning of Mr. Potter's adventures that stuck out for him.
"It's hard not to look at the opening of Harry Potter, which is a baby being left on a doorstep, and equate it to this in a way that's pretty clear," Kasdan said concerning The Boy Who Lived. "You've got to wonder if J.K. Rowling wasn't thinking about this a little bit." Kasdan was referring to the safe transportation of Elnora Danan, the prophesied little scamp that was promised to turn the tide against the forces of evil. Is it similar? Sure, but so is Superman's backstory, and those other heroes founded at Lucasfilm, Luke and Leia Skywalker.
The difference here is that all of those iconic heroes have had plenty of chances to return to the mainstream and get fans excited again, and now Willow is finally getting a shot. See if he manages to keep it together when the "Willow" series debuts on Disney+ on December 30.