Good Night Oppy Is A Surprise Hit Film About Two Real-World Mars Rovers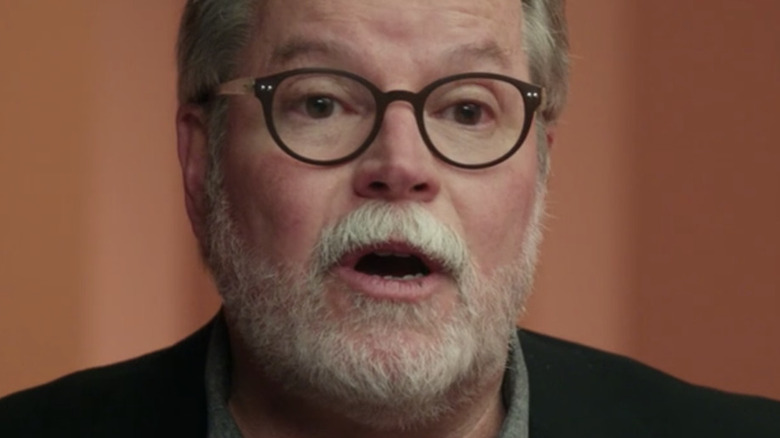 Amazon Studios
We may receive a commission on purchases made from links.
Every now and then, a documentary will come along that is so compelling and so profound that it transcends the sometimes neglected genre to become an international phenomenon. Such was the case with the Academy Award-winning "Free Solo," which chronicles Alex Honnold's free solo ascent of Yosemite National Park's El Capitan and launched the adrenaline-seeking rock climber into superstardom, and Michael Moore's "Fahrenheit 9/11," which takes a candid look at the ways in which the United States used the titular tragedy to fuel its unjust military campaigns.
Other great documentaries include "Man on Wire," Hearts of Darkness: A Filmmaker's Apocalypse," and "Inside Job," each of which achieved critical acclaim and represents a different class of documentary altogether. Now, it seems as though another documentary may be on its way to joining the upper echelon of this oft-forgotten genre — Ryan White's critically acclaimed "Good Night Oppy" just swept the Critics' Choice Documentary Awards with five trophies, including best documentary feature.
Good Night Oppy is an emotional tale about the survival of the Opportunity and Spirit rovers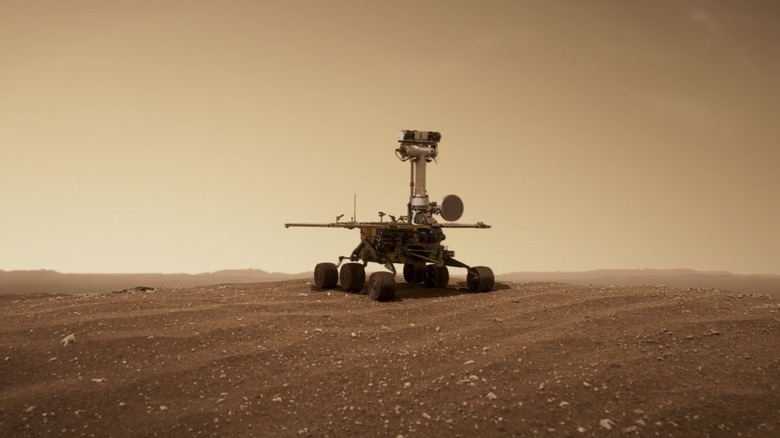 Amazon Studios
"Good Night Oppy" is a film that chronicles the story of how the Mars Exploration Rover Opportunity (nicknamed Oppy by the team at NASA) survived for nearly 15 years on the surface of Mars — despite being expected to last only 90 days. Prolific documentary filmmaker Ryan White breathes new life into this robotic explorer as it travels across the planet, turning it into a compelling character that will keep you on the edge of your seat as it defies the odds and explores a world unseen by human eyes.
White says the film was inspired by a viral 2019 tweet that featured the last known communication from Opportunity, which essentially read "My battery is low, and it's getting dark" (via Deadline). He compared the emotional impact of that tweet to the Disney film "Wall-E," saying that audiences are moved by the fact that, "despite it being just a box of wires, a machine, this ... robot is alone on a place so far away but is in trouble and needs our help."
Thus far, "Good Night Oppy" has received an unprecedented amount of critical praise and awards buzz, winning five separate trophies at the Critics' Choice Documentary Awards, including best director, best score, best narration, best science/nature documentary, and best documentary feature. The film's surprising critical acclaim and profoundly moving inspiration make it clear that it is by far one of the best documentaries of 2022 — and it's currently available to stream on Amazon Prime.