Why Did Black-Ish End?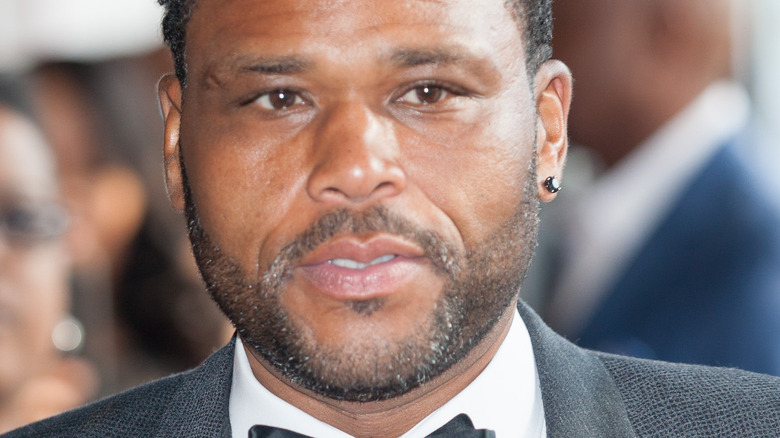 Jamie Lamor Thompson/Shutterstock
The first season of ABC's comedy series "Black-ish" aired in 2014, and "Black-ish" Season 8, the final season, ended in April 2022. Overall, the series was quite successful, remaining popular with audiences and critics throughout its eight-season run, with audience scores on Rotten Tomatoes of up to 71% depending on the season and critic scores of up to 100%. The series also won both Golden Globe and Emmy Awards. 
"Black-ish" was a successful blend of comedy and drama. The show focused on the Johnsons, a quirky, upper-middle-class Black couple and their four children. Through these characters, the show created multilayered, intelligent humor that commented on and mocked the contemporary political and social climate. For example, Rainbow (Tracee Ellis Ross) does not have to confront the feminist issue of whether or not to change her last name when marrying Dre (Anthony Anderson) because both of their last names are already Johnson. This leads to an argument years later because Dre assumes Rainbow would have changed her name to match his if hers had been something else to begin with. However, the show also addressed more serious current topics like racism and police brutality. 
Because of how successful the show was, many viewers wonder why it ended after Season 8. As it turns out, the show ended over various factors.
Black-ish may have ended in part because of disagreements among the creative team, but mostly because the team felt it had run its course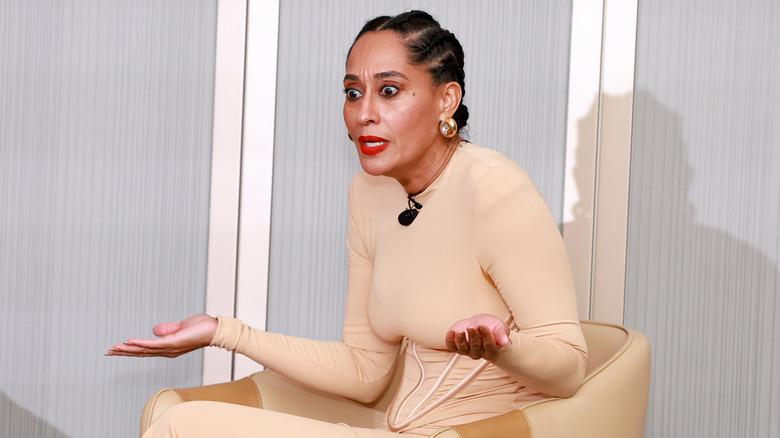 Arturo Holmes/Getty Images
The first factor contributing to the end of "Black-ish" is that the show's creator, Kenya Barris, had some long-running creative differences with ABC Studios. According to The Hollywood Reporter, in 2018, ABC decided not to air a Season 4 episode titled "Please, Baby, Please," for this reason. 
The episode, which Barris wrote and directed, addressed contemporary events like the Charlottesville protests and the kneeling protests in the NFL. "Given our creative differences, neither ABC nor I were happy with the direction of the episode and mutually agreed not to air it," Barris told Variety. A month after this disagreement with ABC, according to Variety, Barris left ABC as the co-showrunner of "Black-ish," but still remained executive producer of both "Black-ish" and the spin-off show "Grown-ish." This disagreement did not lead to an immediate end for "Black-ish," and does not seem to be why the show ended. 
However, years later, the creative team seemed to agree that it was a good idea to end "Black-ish" while it was still on a high note. Barris wrote on Instagram, "In this day and age it is rare to get to decide when your show should come to an end, and we are grateful along with ABC to be able to make this final season exactly what we'd hoped for – and to do it with the entire and AMAZINGLY STELLAR cast coming back to close this chapter out with us the right way!" It appears that "Black-ish" simply came to a natural conclusion after a healthy eight-season run.