Are Charlie Heaton And Eduardo Franco From Stranger Things Friends In Real Life?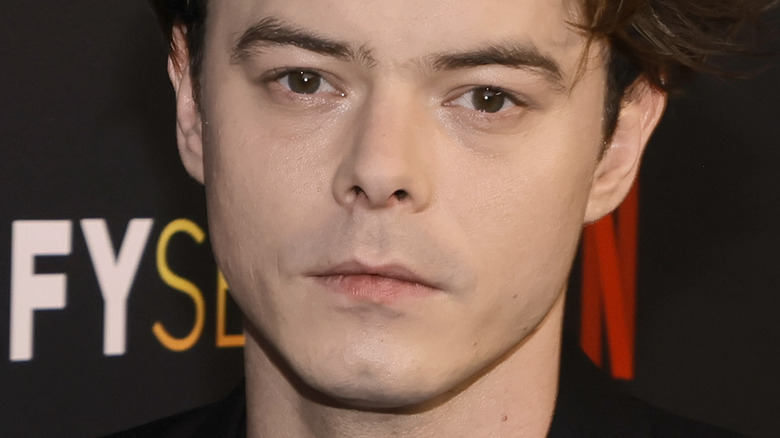 Kevin Winter/Getty Images
Jonathan Byers (Charlie Heaton) has been a core character on "Stranger Things" since Season 1, but for much of the show, he doesn't really seem to have any friends. His peers tend to bully him or think of him as weird, so Jonathan spends most of his time at the beginning of "Stranger Things" alone or with his family. Sadly, even after he begins dating Nancy Wheeler (Natalia Dyer), he doesn't seem to have any regular friends outside of his family.
Luckily, there are a number of new characters in "Stranger Things" Season 4, including Argyle (Eduardo Franco). Argyle provides Jonathan with someone to hang out with who will accept his weirdness. In fact, Argyle is even more outwardly quirky than Jonathan, allowing him to relax and slide into the background. The two spend most of Season 4 together, and they make a humorous but productive team. Jonathan tolerates all of Argyle's eccentric antics and sharing of his random knowledge, which actually helps them save the day. 
Because Jonathan and Argyle make such a fun and friendly team of unlikely heroes in "Stranger Things," some viewers might wonder if Charlie Heaton and Eduardo Franco are friends in real life.
Charlie Heaton and Eduardo Franco hung out between scenes of Stranger Things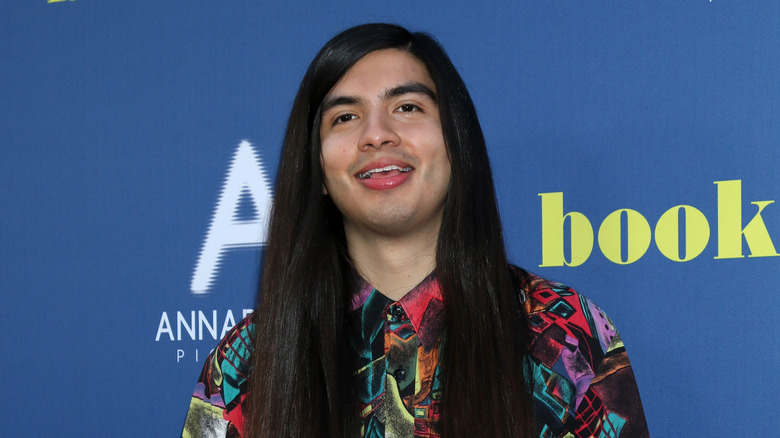 Kathy Hutchins/Shutterstock
It turns out that Charlie Heaton and Eduardo Franco from "Stranger Things" are actually friends in real life. In an interview with GQ, Heaton shared that he had a blast with Franco on the show's set. According to Heaton, the two would go out to eat together and play Nintendo games in between scenes. Notably, Heaton, who is British, also introduced Franco to "Peaky Blinders" and taught him to add milk to tea.
The feeling is mutual. Regarding Heaton, Franco told GQ, "He's a f*****g cool dude in and out of the job. We had a good bromance going on. What he's looking for is just doing the craft and having fun and loving what you do, which is exactly what I want to do with my life. Me and Charlie were on that same page."
In the time since filming concluded on "Stranger Things" Season 4, the two have kept busy. Franco continues voice acting as DJ Catnip on "Gabby's Dollhouse" and plays a prominent role in the 2022 Hulu film "The Binge 2: It's a Wonderful Binge," while Heaton has since signed on to star alongside Al Pacino in a film titled "Billy Knight" (via Deadline). Luckily, the two friends should be working together again on the set of "Stranger Things" Season 5 sooner or later.