Jodie Foster's Taxi Driver Role Apparently Made Everybody Uneasy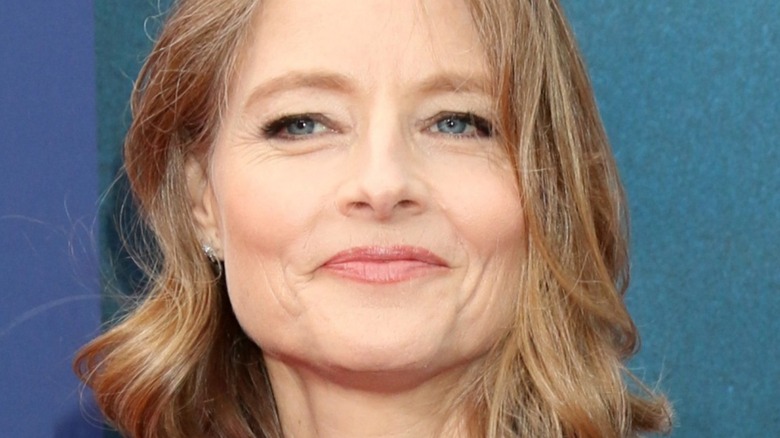 Kathy Hutchins/Shutterstock
Martin Scorsese's "Taxi Driver" is one of the most acclaimed and celebrated American films of the 1970s. Its praise and status as one of the era's great movies come from its director's unflinching ability to capture the gritty and disturbing underbelly of NYC, with searing performances from Robert De Niro, Cybill Shepherd, and Harvey Keitel,  who bring screenwriter Paul Schrader's words to life. The movie won the 1976 Palme d'Or (best film) award at that year's Cannes Film Festival, in addition to multiple critics' wins and Academy Award nominations (per IMDb).
With all of these accolades in place, it can be easy for some viewers to forget the movie was also the breakout role of Jodie Foster, who played a 12-year-old sex trafficking victim named Iris. She was the same age as her character in the movie, and with her mature intensity in the type of part that even an adult performer may struggle with, her efforts paid off when she became one of the youngest Academy Award nominees for Best Actress in a Supporting Role in 1977 (via Filmsite.org). But despite her professionalism on set, her part made everybody uneasy, even at that time.
Despite her role's controversy, Jodie Foster is still proud of Taxi Driver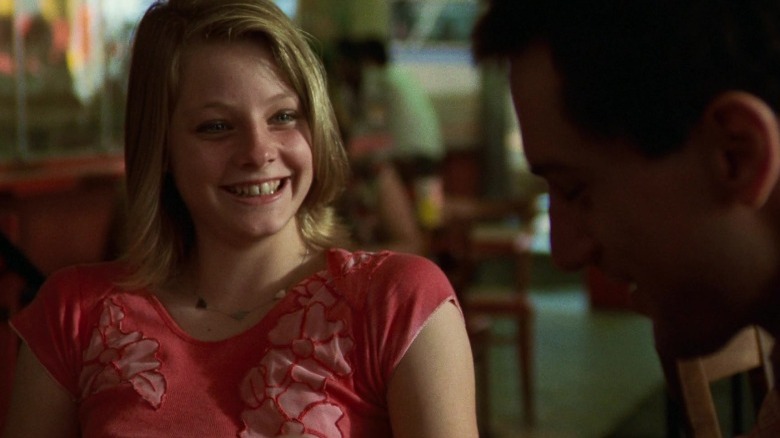 Columbia Pictures
Jodie Foster has a somewhat less complicated relationship with her part in "Taxi Driver" than some critics, or even her co-stars from the movie. In a 2016 appearance on The Graham Norton Show (per The Independent), she revealed, "They [cast and crew] were very uncomfortable about my character. Nobody knew how to direct me. Scorsese would say something like 'unzip his fly' and just start laughing and not know what to do so he would hand it over to Robert De Niro, and then Robert would tell me what to do. And he was even more 'Robert De Niro' then, even quieter and more strange."
She added further context to her feelings about playing Iris and the filming experience while promoting 2021's "The Mauritanian" to Yahoo Entertainment. The actress stated, "I don't think it was uncomfortable for me; I think it was uncomfortable for other people, but it wasn't really for me..." She then spoke about how she considered it another acting part and was not confused by the sexual overtones present in her character. Foster continued by adding, "I think the movie's a really important movie," she says. "I'm really proud of it. Those girls existed, those girls exist, and female sexual slavery is something that we need to discuss — the complexity of it..." She concluded by marveling at how young she was when she accepted the part.