Black Panther's Lupita Nyong'o And Danai Gurira Join Forces For A New Miniseries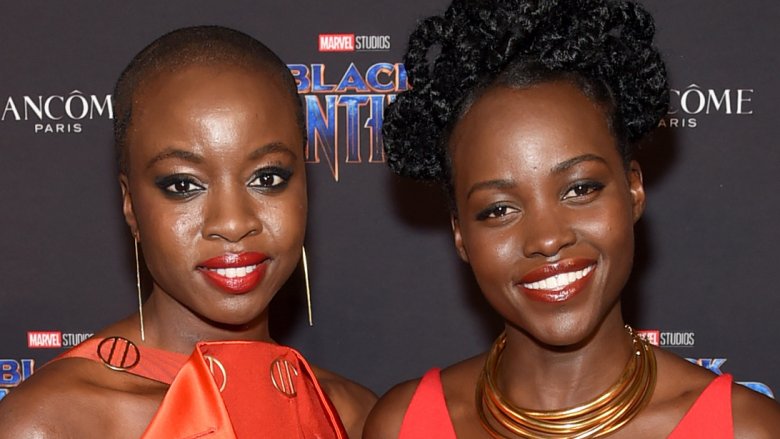 Getty Images
Lupita Nyong'o and Danai Gurira are set to take on a new project beyond Wakanda.
The Black Panther co-stars are teaming up again for a TV adaptation of Chimamanda Ngozi Adichie's acclaimed 2013 novel Americanah, according to Extra. Nyong'o confirmed that the miniseries will be her next project, and Gurira–who is also an accomplished playwright–will pen the script.
Americanah follows the love story of two young Nigerian immigrants, Ifemelu and Obinze, who face intense struggles as they move to America and England, respectively. After 15 years apart, they reunite in a newly democratic Nigeria and rediscover their passion for each other and their homeland. 
Nyong'o, who will star as Ifemelu, acquired the rights to the novel four years ago, and there haven't been many developments since then. The initial plan was to make a movie, but it later evolved into a limited TV series. 
This will actually be the third time Nyong'o and Gurira work together. Before they played the fierce Nakia and Okoye opposite Chadwick Boseman in Black Panther, Gurira wrote Eclipsed–the play that brought Nyong'o her first Tony nomination. Both women will serve as executive producers of Americanah.
Back in 2014, Variety reported that David Oyelowo (Selma) had signed on for the project, presumably to play Obinze. But now that it'll be a miniseries instead of a feature film, it's not clear if he's still in the picture.
There's no word about a home for the series or a release date, but we expect to hear more in the coming months.