Who Is Israel Keyes, The Inspiration Behind Criminal Minds: Evolution's Main Unsub?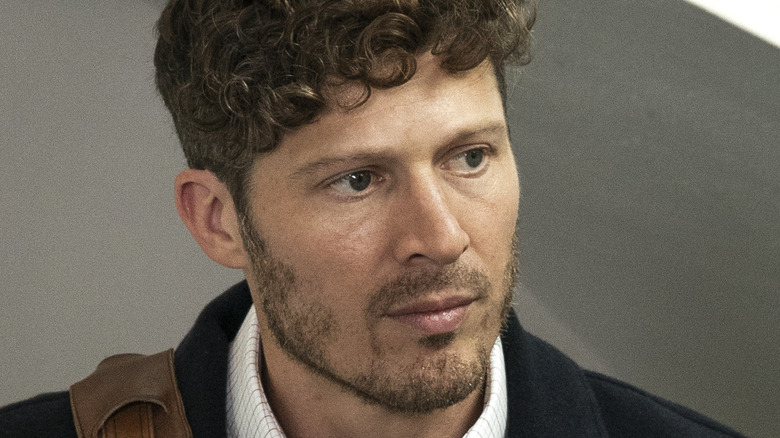 Michael Yarish/Paramount+
"Criminal Minds" is back, this time pitting the FBI's Behavioral Analysis Unit against their most terrifying foe yet. Played by veteran horror actor Zach Gilford ("The Purge: Anarchy," "Midnight Mass"), Elias Voit is the main antagonist for the first season of Paramount+'s "Criminal Minds: Evolution." In this tech-heavy, COVID-influenced reinvention of the classic CBS drama, the BAU uncovers a network of serial killers founded and actively nurtured by Voit through the internet.
Though we don't yet know the full scope of Voit's plans, we do know that he was an active killer 10 years in the past. As revealed in Episode 2, "Sicarius," he (at some point) started a family — he is shown living with his wife and children in a large, idyllic house. Meanwhile, he spends his free time coordinating with serial killers across the country, which David Rossi (Joe Mantegna) theorizes began as a way for Voit to remotely act on his violent urges during lockdown. To facilitate the crimes of others, Voit constructs and distributes "kill kits" which contain murderous tools like duct tape, wire, and weapons. While Voit is likely a combination of several different killers and the imagination of the show's creative team, one source of inspiration is directly mentioned in Episode 2.
Kill kits were also used by Israel Keyes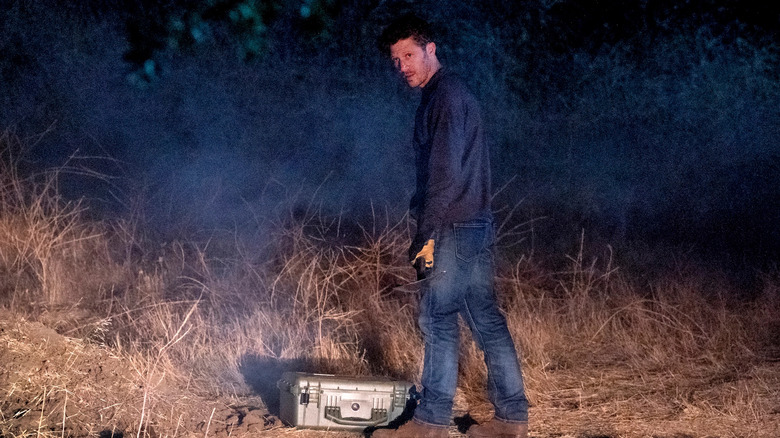 Monty Brinton/Paramount+
As noted by Paget Brewster's Emily Prentiss, Elias Voit's kill kits resemble those used by the horrifying real-life serial killer Israel Keyes. As seen in this photo on the FBI's website, Keyes stored his tools in simple orange barrels, as opposed to Voit's black, foam-filled suitcases. According to CBS News, it's speculated that Keyes took 11 lives, represented in crude and grotesque portraits he created during his time in prison. Keyes took his own life before the entirety of his crimes could be solved.
Though Voit's kits are meant for his fellow killers, Keyes' kits were seemingly devised as a matter of convenience. Per CBS News, Keyes buried the containers throughout the country during his travels to be uncovered whenever he felt the urge to kill. Like Voit, Keyes lacked a "victim profile," seemingly choosing his targets at random and digging up kits as necessary. To this day, the FBI suspects that there are still kill kits of Keyes that have yet to be found — they advise citizens not to touch one should they come across it, and to instead contact authorities immediately. Another similarity he shared with Voit and his followers is his extensive use of rental cars to avoid detection.