Casting Breakdowns Reveal Three New Supervillains Coming To The Flash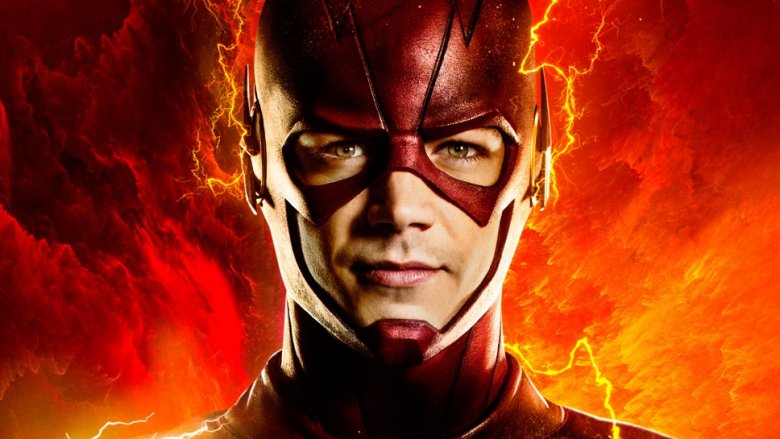 The fastest man alive has three new challengers on the way.
With six episodes to go in The Flash's fourth season, That Hashtag Show has gotten a hold of casting breakdowns for new metahumans set to appear in the remaining episodes. According to the breakdowns, three new characters from DC Comics' deep bench of villains will face off against the speedster in Central City later this year. 
According to the breakdowns, The Flash production was seeking actors to play the DC villains Null, Crucifer, and Edwin Gauss, the Folded Man.
In DC lore, Null is a villain who has the ability to create localized gravity fields, inhibiting the movement of his enemies. For the CW series, producers sought to cast an African American female in her mid-20s, describing the character as "an accomplished jewel thief who has escaped capture for a long time." She's also sassy, but dangerous, so keep that in mind.
The casting notice for Crucifer describes the character as "the leader of the Tenth Circle", a group which in the comics was an ancient race of vampires. He's further detailed as "a scarred brute who fights Breacher", the meta played by Danny Trejo. However, the notice also specifies that this character has no lines, so one wonders if this appearance is a tease of more to come or a small one-off fight for the man who played Machete.

Finally, the third casting notice called for a male in his 30s of open ethnicity to play Edwin, a "hippie-type" who "has his life upended when he develops a power that makes him very hard to track." THS surmises that this notice likely refers to Edwin Gauss, the Folded Man, who possesses the ability to flatten his body onto a 2-D plane and also travel into a fourth dimension that humans cannot even see.
As of now, six episodes remain in The Flash's fourth season. New episodes air on the CW on Tuesdays at 8/7c.