Archer: Danger Island Gets A Premiere Date On FXX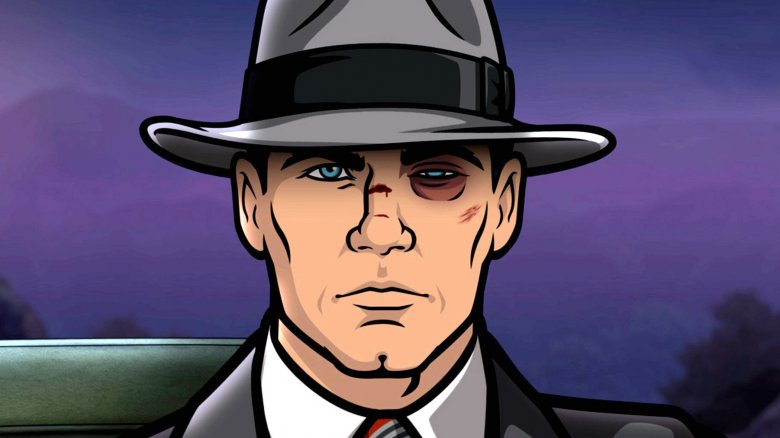 FXX
Archer is going even further into the past for season 9, and now we know when it'll happen.
Deadline reports that the upcoming Archer: Danger Island will hit FXX on Wednesday, April 25. And just like in last season's Archer: Dreamland, the entire gang will find themselves in a different era.
Danger Island is set during the spring of 1939 as Sterling Archer (voiced by H. Jon Benjamin) is a drunken sea pilot on the South Pacific island of Mitimotu. But while the rest of the world is worried about the looming threat of World War II, Archer is only concerned with booze. Joined by his co-pilot and sidekick Pam (Amber Nash) and a parrot named Crackers (Lucky Yates), he takes on pirates, cannibals, and hyper-intelligent monkeys while navigating the dangerous island. 
The season will also feature returning cast members as variations on their existing characters or new ones entirely. Jessica Walter plays Archer's mom and hotel owner Malory; Aisha Tyler is Princess Lanaluakalani, island royalty and a local revolutionary; Judy Greer is an abandoned heiress named Charlotte Vandertunt; Chris Parnell voices Siegbert Fuchsthe, a German spy posing as a businessman; and show creator Adam Reed plays the French Capitaine Reynaud.
Reinvention is nothing new for Archer. In season 5, subtitled Vice, we learned that the spy agency that Archer worked at was never approved by the government, which prompted the gang to form a drug cartel. In season 6, they were spies again but working for the CIA. In season 7, Archer was fired by the CIA and moved to Los Angeles to work at the private investigation firm The Figgis Agency. And when season 7 ended with Archer shot in the chest, season 8 had the subtitle Dreamland and set the show in L.A. during the '40s while the real Archer was in a coma.
The series has been nominated for an Emmy the past four years and won for Outstanding Animated Program in 2016.