CSI Fans Crown Nick Stokes As The Show's Best Male Investigator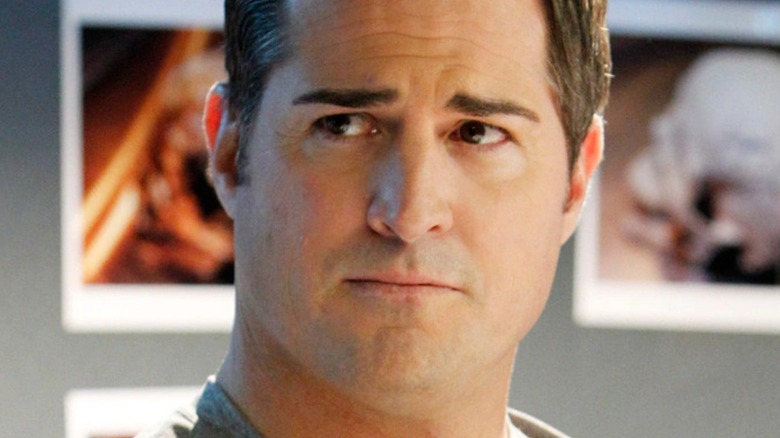 Sonja Flemming/CBS
What is there to say about the still immensely popular "CSI: Crime Scene Investigation" that hasn't already been said? The crime procedural is a standout title in the genre that dominated the small screen scene from 2000 to 2015, winning over viewers across the globe. It didn't take much convincing, though, since fans of this variety of TV show flocked to it on their own and propelled it to 15 seasons and over 300 episodes. Not to mention, it launched some of its many characters into the pop culture mainstream, where a few of them remain all these years later.
Bearing in mind how long "CSI" stuck around, it should come as no surprise that it featured a ton of characters throughout its tenure. Some stuck around for the long haul, others disappeared after a handful of appearances, and all others fall somewhere in between. A select few, such as Jim Brass (Paul Guilfoyle), Catherine Willows (Marg Helgenberger), and D.B. Russell (Ted Danson) became such favorites that they're now synonymous with the "CSI" franchise. Be that as it may, when it comes to the men of the show, one stands above all others.
According to a good chunk of the "CSI" fandom, Nick Stokes (George Eads) is far and away the best male investigator. Here's how fans came to this conclusion.
Fans still love Stokes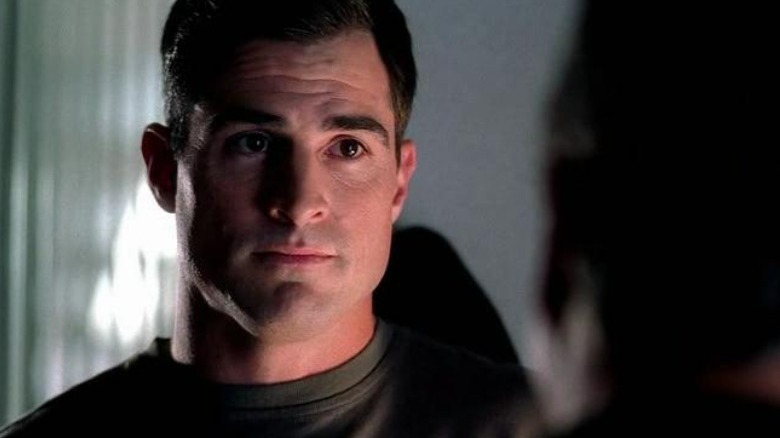 CBS
Curious about which male investigator is the top favorite of the "CSI" fanbase, Reddit user u/JayMonster65 ran a poll on the subject. While one would imagine that it could've been close, it was anything but. Of the 201 total ballots, Ray Langston (Laurence Fishburne) came in dead last with two votes, D.B. Russell secured 19 votes, and Warrick Brown (Gary Dourdan) took 28. Greg Sanders (Eric Szmanda) landed in the runner-up spot with 38 votes, leaving Nick Stokes with the remaining 114 votes. The numbers — as well as the comments trashing Langston — don't lie. Stokes is considered the best of the best.
Of the 337 episodes of "CSI," George Eads portrayed Nick Stokes in a whopping 335 of them. That's incredibly impressive, and Eads' decision to stick with the Stokes role for a decade and a half likely went a long way in making the character such a beloved presence. At the same time, watching so many of his fellow castmates come and go was an interesting experience for him. "Does it seem weird to look across at Ted [Danson] instead of Billy [Petersen] or Elisabeth [Shue] instead of Gary [Dourdan]? Of course. Do I miss those guys? Of course. Do I think it's better or worse? That's relative," Eads shared with "CSI" Files in 2011.
While the revolving door of "CSI" cast members made making the show interesting for George Eads, if nothing else, at least his longevity on the program made Nick Stokes a television icon.