SVU Fans Can Expect A Benson And Stabler Treat In Season 24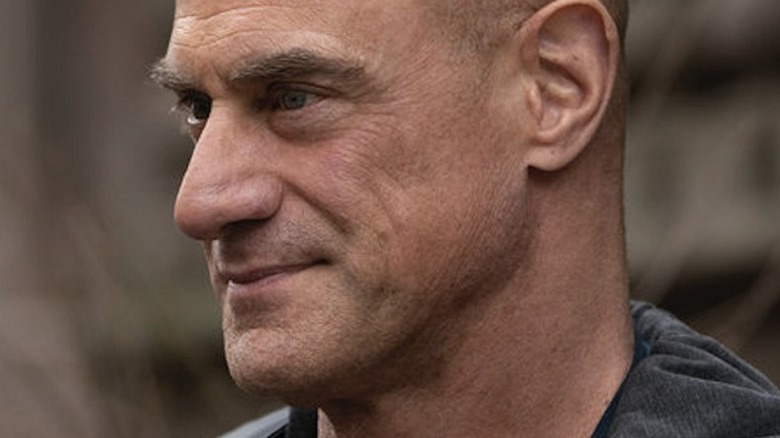 Virginia Sherwood/NBC
Since Christopher Meloni made his triumphant return as Elliot Stabler on "Law & Order: Organized Crime," one question has been in everyone's minds. The will-they-won't-they push and pull in crime procedurals is a well-traversed trope at this point, and probably no one does it better than Stabler and Olivia Benson (Mariska Hargitay). First debuting their partnership in "Law & Order: SVU" in 1999, the former partners have had over two decades to perfect their romantic tension. And there have been many obstacles stopping this perfect union.
First and foremost, Stabler has had a long — if at times tumultuous relationship — with his wife Kathy (Isabel Gillies). The two also had children, making getting together with Benson a romantic pipe dream. But after Kathy's shocking murder in "Organized Crime," it may be time for Stabler to move on. For those fans who have been hanging on for 24 seasons in hopes these classic characters would get together, they may be rewarded in an upcoming episode.
Benson's romantic woes will have a sympathetic ear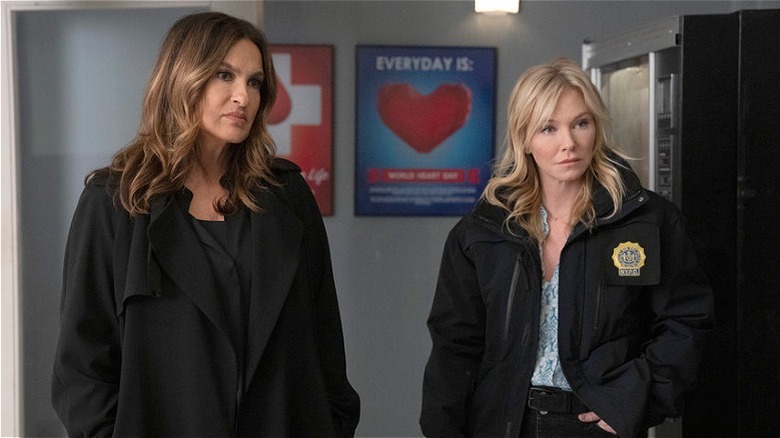 Virginia Sherwood/NBC
Sooner rather than later, "Law & Order: SVU" will sadly have less of a female presence. In a surprising twist, Kelli Giddish will be hanging up her badge and gun as Detective Amanda Rollins (via Variety). And though it is regrettable she is leaving just as things are heating up between her and Dominick Carisi (Peter Scanavino), she will take on one more responsibility before she goes. After being pressed on Twitter, executive producer Julie Martin revealed that Olivia Benson will be opening up the secrets to her heart to none other than her fellow detective.
"She will talk to Rollins about her feelings for Stabler in Episode 9, Dec 8th," Martin posted. Giddish's exit may not have been her decision, but it could prompt Benson to accept what her heart has known for so long. Could this mean that there will be some resolution for Benson and Stabler? This could mean a new era for the long-running series.
"Law & Order" crossover events both good and bad alike are frequent, and a relationship would not be too difficult to pursue. Now that Stabler no longer works in the SVU department, the potential romance between the two should be less controversial. And really, their co-workers can't be that surprised that these two have suppressed feelings this entire time. After all, with Stabler's hotheaded devotion to finding the truth and Benson's empathetic crusade for justice, they're a match made in New York crime procedurals.