Batman Producer Benjamin Melniker Dies At 104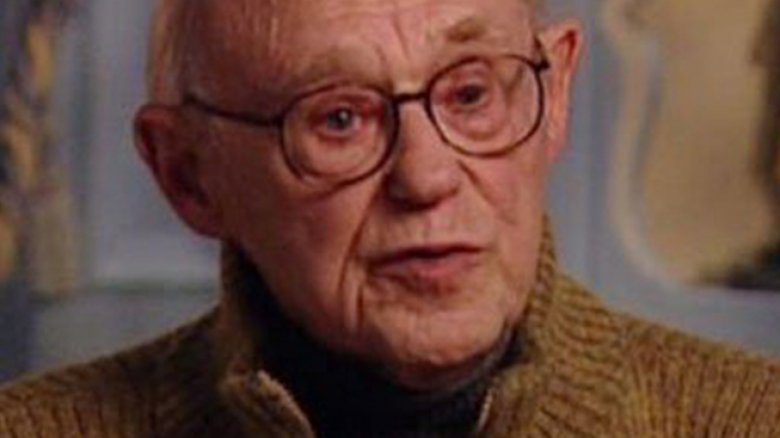 Facebook
Benjamin Melniker, the producer who's been credited on every Batman movie made since 1989, has died. The DC Entertainment luminary passed in Roslyn Harbor, New York, aged 104. 
Fellow Batman producer Michael E. Uslan confirmed the news on Facebook, sharing a heartfelt tribute about his longtime creative partner. 
"It is with such sadness that I tell you of the passing of my Batman partner, the legendary Benjamin Melniker," Uslan wrote. "'Legendary' is the only word capable of describing the man who started work at MGM in late 1939 and came to be known as 'The MGM Lion' for his forcefulness in negotiating the deals for the studio while building his reputation for integrity at the same time. It was Ben who taught me [that] the only thing you get to take with you when you die AND leave behind is your good name."
Born in 1913, Melniker started working with MGM at the age of 27, later becoming an executive within the media company. Though he provided his creative touch to films like Ben Hur, Dr. Zhivago, and 2001: A Space Odyssey, he is, of course, best known for his extensive work with Batman. Once he parted ways with MGM, Melniker joined forces with Uslan and together, the pair bought the movie rights for the caped hero. The purchase led him to secure producing credits on every Batman-related film installment from Tim Burton's 1989 entry to the most recent Batman-featuring film, Justice League. Melniker also holds credits on Batman: Gotham by Gaslight and Batman Ninja, the animated movies that will be released later this year. 
As it happens, Melniker's DC Comics ties extended beyond Batman. He and Uslan worked with other DC heroes like Catwoman, Constantine, The Spirit, and Swamp Thing. 
Uslan remembered his many years with Melniker fondly, and expressed grief over his passing: "Ben was a humble man, never wishing attention. He turned down endless requests to write his book or do interviews about The Golden Age of Hollywood, especially in his latter years as he became the last mogul standing from that era ... He was my partner. He helped make my dreams come true. He was my second father. I always knew this day had to come, but after 105 years, I never thought it would."
He wrapped his statement with three powerful lines: "Benjamin Melniker. Remember the name. He has left it behind for all the rest of us to aspire to."
Melniker is survived by his son, Harvey; daughters-in-law Heather Melniker and Deanie Melniker; grandchildren Douglas, Carly, Avital, Sophie, and Lara; and many great-grandchildren. His wife of 70 years, Shirley, and his other son, Charles, preceded him in death.