The Chicago Fire Season 11 Mid-Season Finale Will Feature A Former Character's Shocking Return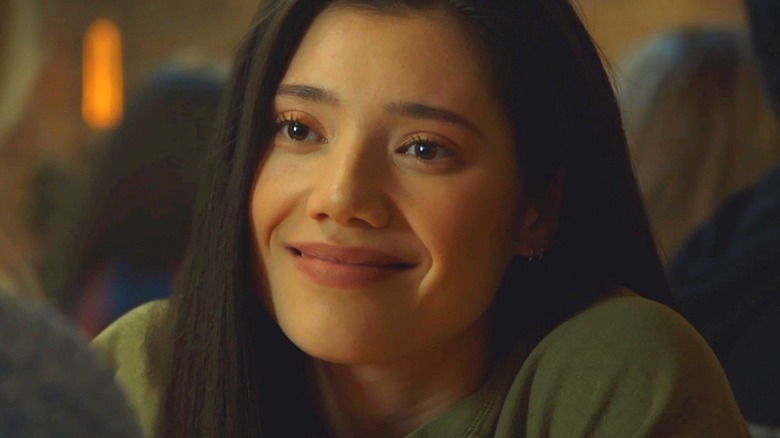 Y
Series in the "One Chicago" franchise won't return with new episodes until December 7, which will serve as each's mid-season finale. These will mark the last episodes of 2022 before the second part of the season kicks off in the new year. The last we saw of the "Chicago Fire" crew, Brett (Kara Killmer) was going on a date; Carver (Jake Lockett) and Gallo (Alberto Rosende) put their differences aside and found a resolution, and Severide (Taylor Kinney) got to play fire cop yet again.
There was no cliffhanger, but we certainly expect the upcoming ninth episode to end with one. In Season 10's mid-season finale, Stella (Miranda Rae Mayo) showed up at Severide's apartment with her bags after disappearing for quite some time. We expect that same kind of shocking energy in Season 11's winter finale. According to NBC's official synopsis for the episode, fans' minds will be blown thanks to a surprise appearance of a familiar face.
Anyone could be returning to Chicago Fire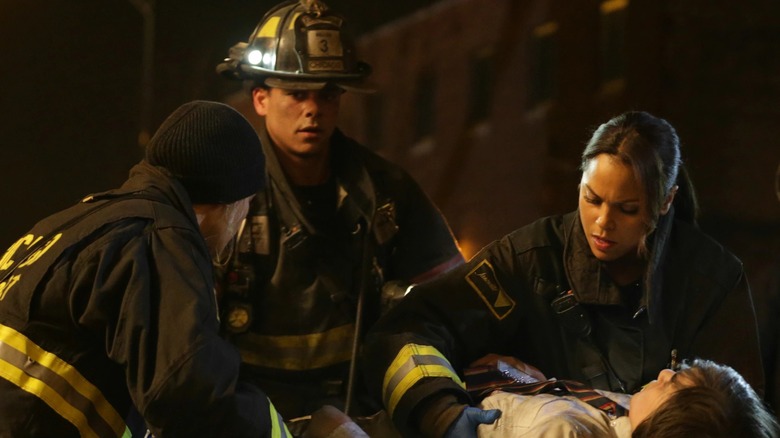 NBC
Season 11, Episode 9 of "Chicago Fire" ("Nemesis") will bring a former character back into the spotlight. The official synopsis for the episode reads, "Severide struggles with the cost of helping Det. Pryma with the Martucci case. Gallo campaigns for Herrmann to represent 51 at the National Firefighter's Association's Winter Conference. A familiar face makes a shocking return." A familiar face, you say? Well, that could be anyone at this point, as "Chicago Fire" has had dozens of departed characters who are still alive and well. But perhaps the episode's title gives us a better clue at whose coming.
There are plenty of annoying former "Chicago Fire" characters who are a thorn in the side of someone at 51. Emma Jacobs (Caitlin Carver), Jerry Gorsch (Steven Boyer), and Cheif Pridgen (Matthew Del Negro) are all possible returnees who seriously annoyed viewers over the years.
But what if it's someone who isn't a nemesis, and the episode title has nothing to do with the surprise return? Contenders include Casey (Jesse Spencer), Dawson (Monica Raymund), Mason (Chris Mansa), Mills (Charlie Barnett), and Pelham (Brett Dalton). We guess that it's not Casey because that type of return easily would have been spoiled by now, and we don't see Spencer doing another one-off guest spot. Only two weeks left until we find out which familiar face this is. Just don't be Chili (Dora Madison Burge). Please.