Which Characters Has Laila Robins Played In The Law & Order Franchise?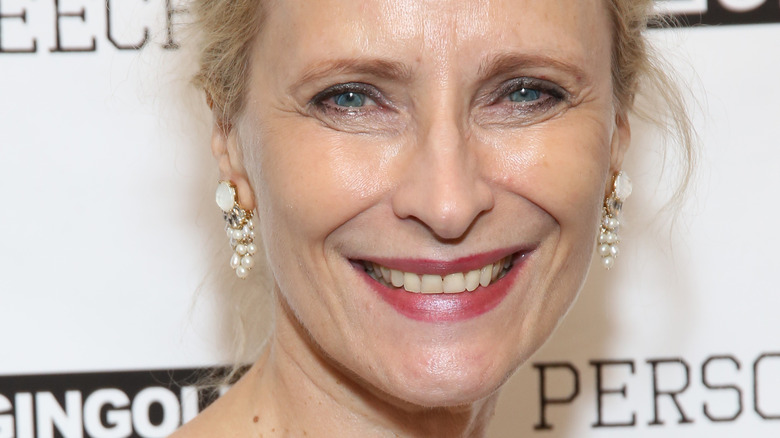 Walter Mcbride/Getty Images
Laila Robins has been a familiar presence on the stage and screen since the 1980s. She made her screen debut in 1987's "Planes, Trains and Automobiles" alongside Steve Martin and John Candy, with whom she shared the final, emotional scene. "'Planes, Trains and Automobiles' was my first Hollywood movie, so it was really a baptism by fire ... I was like a deer in the headlights," Robins said (via Cryptic Rock). "Steve Martin and John Candy were just absolute magic together. I was just the straight man, being the wife waiting at home. I didn't have a lot of the laughs."
Since then, Robins has proven to be much more than the straight man waiting at home. The actress had a brief but memorable turn as a young Livia Soprano in "The Sopranos," as well as roles in "An Innocent Man" (with Tom Selleck) and Clint Eastwood's "True Crime." More recently, Robins has enjoyed a career resurgence in television, with recurring roles in "Homeland," "Quantico," "The Boys," "The Blacklist," and as the paranoid and menacing Pamela Milton in "The Walking Dead" (via IMDb). She's also part of a rarified group of guest actors who appeared more than once within the "Law & Order" franchise.
Laila Robins has appeared in four episodes of various Law & Order series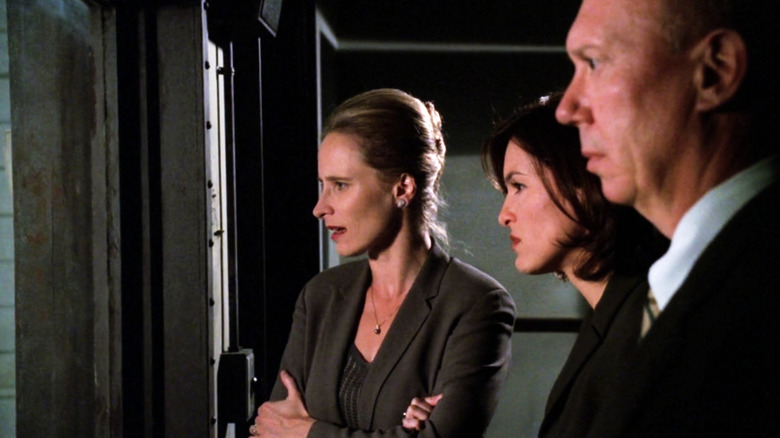 NBC
Laila Robins is a "Law & Order" franchise veteran, having played four different roles across three "L&O" shows. In 1996, she made her debut in the Dick Wolf universe by appearing in the Season 6 "Law & Order" episode "Trophy." Robins plays Diana Hawthorne, Jack McCoy's (Sam Waterston) former assistant and ex-lover, who accuses him of forging evidence. It wouldn't be the last time she'd act alongside Waterston. In 1998, she returned in the Season 9 episode "Venom" as Liann Crosby, one half of a mother-son con artist duo.
The next year, Robins guest starred in "A Single Life," an episode of the then-new spin-off "Law & Order: Special Victims Unit." The episode follows a woman who dies by suicide due to the trauma of childhood sexual abuse. Robins plays Ellen Travis, the woman's sister, who confronts her father at Detective Benson's (Mariska Hargitay) behest, resulting in an emotional climax.
In 2001, Robins played her fourth and, for now, final role in the "Law & Order" universe. The "Criminal Intent" Season 1 episode "Enemy Within" follows detectives Goren (Vincent D'Onofrio) and Eames (Kathryn Erbe) as they investigate the death of an elderly banker. Robins plays Kit Sternman, the man's young trophy wife and a key suspect.
If you or anyone you know has been a victim of sexual assault, help is available. Visit the Rape, Abuse & Incest National Network website or contact RAINN's National Helpline at 1-800-656-HOPE (4673).
If you or anyone you know is having suicidal thoughts, please call the National Suicide Prevention Lifeline​ by dialing 988 or by calling 1-800-273-TALK (8255)​.