James Bond Director Lewis Gilbert Dead At 97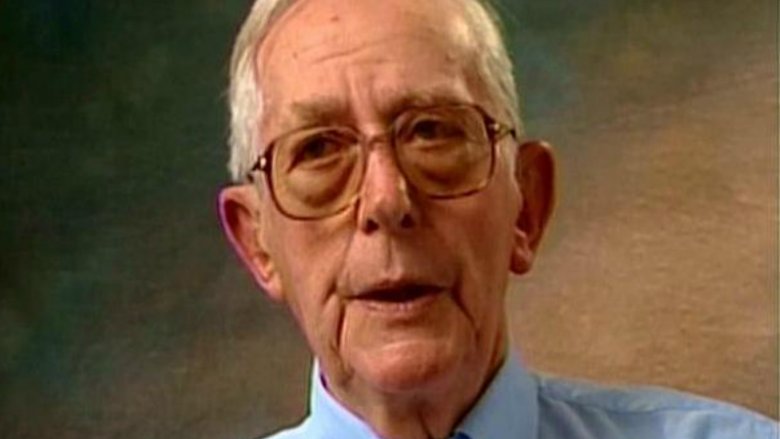 IMDB
Lewis Gilbert, the Oscar-nominated British film director who helmed three of the most successful James Bond movies, has died. He was 97.
According to The Hollywood Reporter, Gilbert began his career as a child actor in the '20s and '30s and he had an uncredited role alongside Laurence Olivier in 1938's The Divorce of Lady X. But he decided to focus on directing in his late teens and assisted on Alfred Hitchcock's 1939 crime adventure Jamaica Inn.
During World War II, Gilbert worked on documentaries with the Royal Air Force's film unit and he rose to prominence as the director of several successful post-war films including Reach for the Sky, Carve Her Name with Pride, and Sink the Bismark. 
In 1966, he directed the acclaimed comedy Alfie, starring Michael Caine. The movie received five Academy Award nominations including one for best picture.
Shortly after that, he signed on to direct the fifth James Bond film, 1967's You Only Live Twice starring Sean Connery. Gilbert later returned to direct 1977's The Spy Who Loved Me and 1979's Moonraker, both starring Roger Moore.
In the '80s, he reunited with Caine for 1983's BAFTA-winning Educating Rita and he also directed 1989's Shirley Valentine, both based on plays by Willy Russell.  Gilbert was awarded the CBE in 1997 and was made a fellow of the British Film Institute in 2001. 
"The BFI salutes the most prolific of British filmmakers, awarded our highest accolade, a BFI Fellowship for his outstanding contribution to British film, everything from three Bond films — including the best, You Only Live Twice – and definitive stories of British bravery in WWII with Carve Her Name with Pride and Reach for the Sky, to three films that will forever be remembered for their working class heroes: Alfie, Rita and Shirley," said BFI creative director Heather Stewart.