Trevor Noah's Daily Show Exit Announcement Caught The Entire Crew By Surprise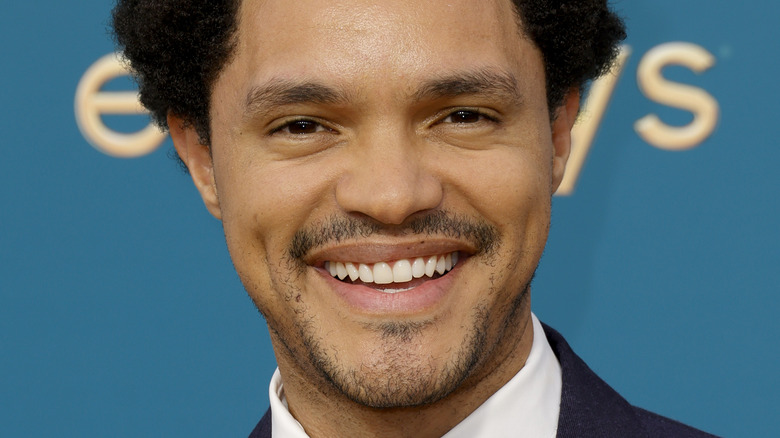 Frazer Harrison/Getty Images
For the last seven years, comedian Trevor Noah has been the host of "The Daily Show," the late-night talk and satirical news show that has been on the air since 1996 and seen two other hosts — Craig Kilborn and Jon Stewart — prior to Noah. However, at the end of September, Noah announced that he would be leaving "The Daily Show."
After stating that he had been reminded that it was the show's seventh anniversary, Noah said, "And I just found myself filled with gratitude for the journey. It's been absolutely amazing, it's something I never expected and I found myself thinking about everything we've gone through — the Trump presidency, the pandemic, more pandemic — and I realized that after the seven years, my time is up." He then went on to declare how much he has loved hosting the show and express, again, his gratitude to the network and to everyone involved, as well as to the audience. However, he said, he realized that he wants to move on to other endeavors, including spending more time touring his stand-up.
Audience members were definitely shocked at the announcement — after all, the host before him, Stewart, spent a whole 16 years hosting the series. But, as it turns out, the entire crew was also caught by surprise.
Noah hadn't told anyone of his plan to announce his exit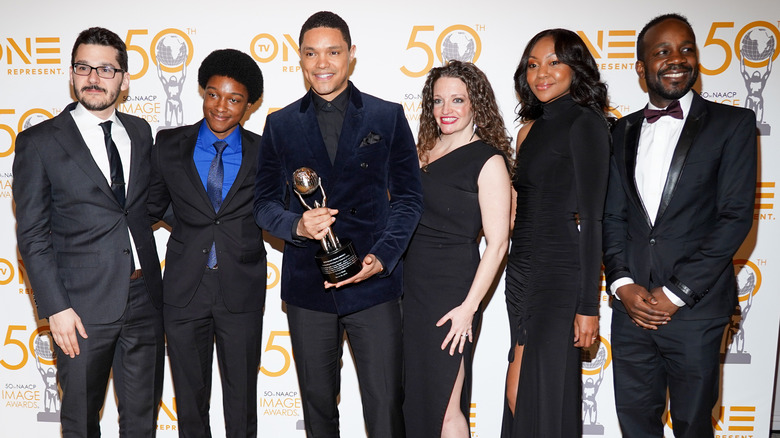 Rachel Luna/Getty Images
In a November 2022 in-depth article by The Hollywood Reporter, some of the key crew members of "The Daily Show," showrunner Jen Flanz described what it was like being on set for the surprise announcement, which she admitted took her and head writer Zhubin Parang, to put it lightly, completely by surprise.
Flanz said, "He starts talking and talking, and I look at Zhubin like, 'What is he doing? We're going to have to edit this.'" However, then they realized that Noah was making a sincere announcement. Flanz continued, '[We] lost all feeling in our bodies." Parang then asked Flanz if she knew that Noah was going to make that announcement, to which Flanz responded by saying, "Does it look like I knew?"
Once Noah was finished, Flanz and other crew members went over to his desk and Flanz tried to make a joke about whether or not they should keep that footage, but Flanz said that Noah was unable to look at the crew. Flanz said, "He said, 'I'm sorry,' and we were like, 'Let's finish the taping, let's get all these people out of here, and then we'll talk.'" Further, even Noah's representatives didn't even know about his announcement.
Noah wanted to tell everyone all at once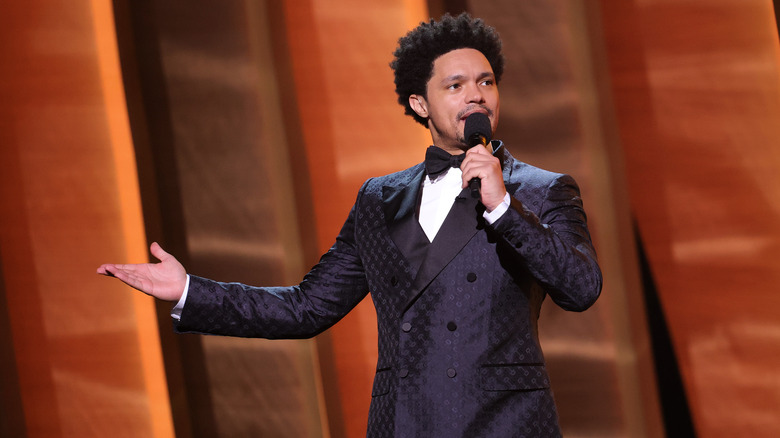 Rich Fury/Getty Images
In the same interview with The Hollywood Reporter, Noah described the thought process that went into how to make the big announcement — including the big decision to keep it a secret from everyone around him.
Noah said, "Part of the reason I did it that way is because I didn't want anybody to be the person who then tells somebody else, who then tells somebody else, who then tells somebody else." Plus, he continued, it felt special to announce it on set, where he and the crew had worked together for his seven-year tenure. Noah continued, "This is where we create the thing. [The show] is where we're together, our space, and so for me, it felt like the most natural way to tell everybody at the same time." The host also elaborated on his decision to leave, stating once again that he wants to focus on other things. Additionally, he thinks it's healthy for things to end at a good time.
Now that the shock has worn off, Noah's team and crew are content with the run they had with Noah as host. Derek Van Pelt, one of Noah's managers at Mainstay Entertainment, told THR, "At the end of his career, he's Trevor Noah and, yes, he hosted 'The Daily Show,' whereas if you host The Daily Show for 25 years, you're The Daily Show's Trevor Noah, which is not what he is or what we wanted him to be."