Who Plays Grant Young On Chicago Med?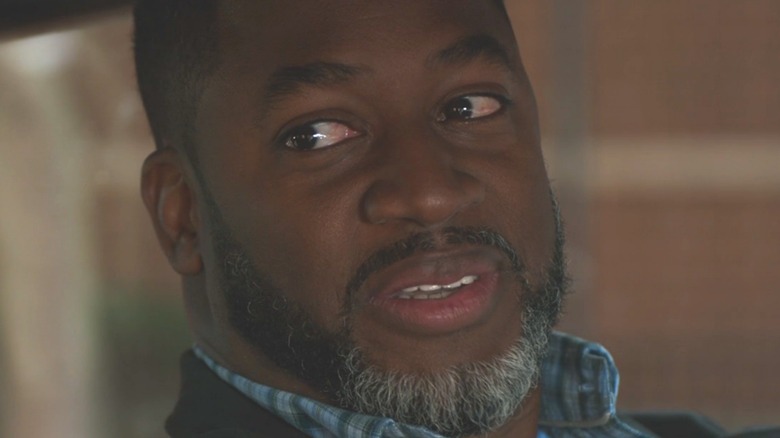 NBC
Nobody particularly likes drama with ex-lovers, that is unless we are talking about viewers of "Chicago Med." Currently in Season 8, "Chicago Med" is part of the "One Chicago" franchise, which means that there is plenty of interpersonal issues that often augment the high-stakes emergencies that make up the bulk of "Chicago Med." Recently, drama has started to stir around Maggie Lockwood (Marlyne Barrett) and her ex, Grant Young (Wayne T. Carr).
Grant and Maggie go way back, and Grant is actually the father of Maggie's daughter, Vanessa Taylor (Asjha Cooper). However, Grant has shown up several times and has attempted to work his way back into Maggie's life, much to the chagrin of Ben Campbell (Charles Malik Whitfield), her current husband. At one point in "Chicago Med," Grant pops in to give Maggie his old varsity jacket from high school, which triggers a response from Ben. Ben wonders why Grant is doing such a thing and admonishes Maggie for telling him that she has no contact with Grant. 
However, in the most recent episode of Season 8, titled "Everybody's Fighting a Battle You Know Nothing About," old feelings begin to stir between Grant and Maggie during a shared car ride, though this moment is interrupted by Maggie and a surprise car accident. So who exactly is Wayne T. Carr, the actor who plays Grant?
Carr was once slated to appear in Zack Snyder's Justice League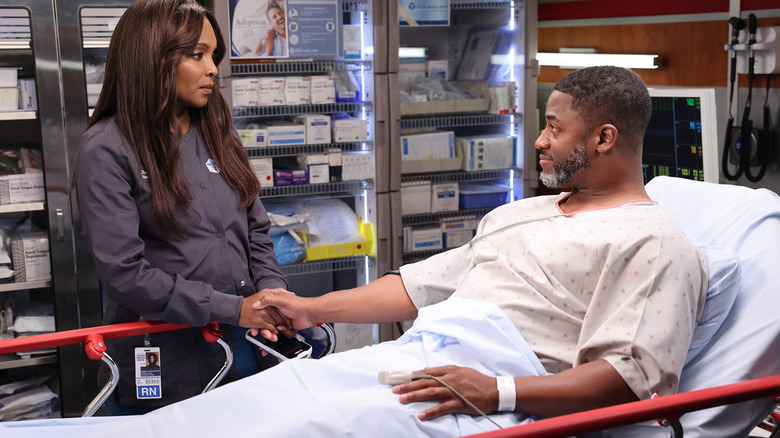 George Burns Jr/NBC
According to IMDb, Wayne T. Carr currently has around nine acting credits, with his first being in 2012's "Who's Afraid of the Big Black Wolf" where he plays a character simply named John. Carr has also appeared in seven episodes of "Stupid Cupid" as Reed, a single episode of "S.W.A.T.," a single episode of 2018's "Stuck in the Middle," 2021's "The Tragedy of Macbeth," and the 2022 movie "Echelon," where he plays Andrew Garnet. However, one of his biggest roles to date never quite made it to audiences, and it involves Zack Snyder's "Justice League."
Originally set to play Green Lantern John Stewart, his role was eventually removed from the film. Taking to Twitter in July 2022, Carr wrote, "The fans have been amazingly awesome! These things happen often in this business. It could have been a big break for me, so I was sad the studio rejected the introduction of John Stewart. But, the fans and the ability to say I worked with Zack... man, my heart continues to be full." 
Although we may never see Carr as the famous DC Comics character, chances are that he will probably show up at least once more in "Chicago Med," considering the events of the most recent episode. After suffering some mild wounds from a car accident and deciding that he cannot be friends with Maggie, Grant and Maggie both agree that they have too much history to try to be platonic, though Grant is told that he will need to come back for a medical check-up. Whether or not Grant and Maggie will continue to interact remains to be seen, but hopefully, we will be seeing much more of Carr in other projects in the future.