Stranger Things Star David Harbour Assures Fans Season 5 Will Be Worth The Wait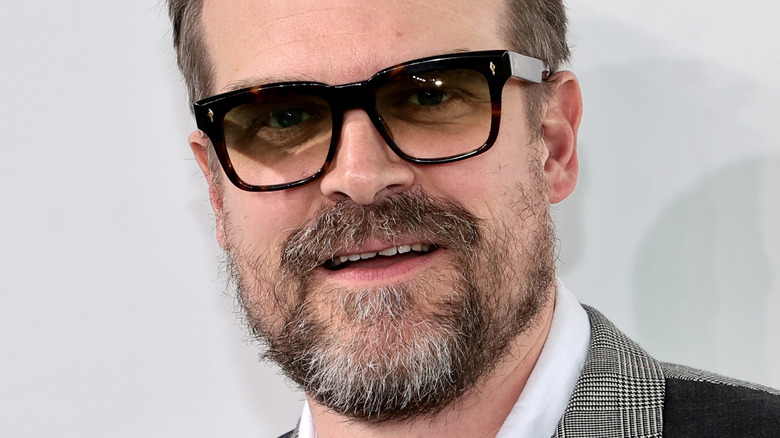 Jamie Mccarthy/Getty Images
"Stranger Things" has enjoyed a level of popularity that few shows actively achieve in their life spans. Season 4 achieved a massive level of viewership, clocking in well over 1.3 billion hours for Netflix in the first 28 days after it was released (via Deadline). That makes it the most popular English-language original on the streamer, and second only to Season 1 of "Squid Game," which hit over 1.6 billion hours.
Naturally, this has put a lot of attention on Season 5 of "Stranger Things," which will serve as the final entry of the '80s-set science-fiction horror series (via Variety). Considering where Season 4 left off, with Vecna (Jamie Campbell Bower) disappearing and the Upside Down world beginning to bleed into the real world, the stakes have really never been higher for the series — which means there are a lot of loose ends to tie up before the show ends. Luckily for fans, "Stranger Things" star David Harbour has made it clear that the upcoming Season 5 will be well worth the wait.
Harbour says that Season 5 of Stranger Things will have everything fans love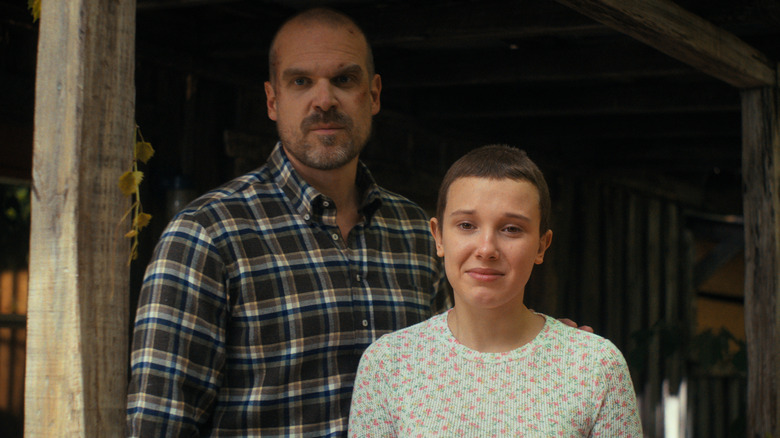 Netflix
During a recent interview with Collider, "Stranger Things" star David Harbour teased the upcoming fifth and final season of the series, and he assured fans it would be very satisfying. He also hinted that the process of filming the season would likely be a long one, which isn't exactly surprising considering fans had to wait nearly three years to get Season 4. While it's doubtful viewers will have to wait quite that long this time around, Harbour is confident that they will love the finished product.
"I know those Duffer brothers are very specific, and I know they want to get that last season," he said. "I mean if you look at Season 4, I have a feeling that Season 5 may not be as long, but it certainly will be packed to the brim with good stuff that you love. I mean, they really are getting better at giving you that home run that the audiences love. And I think that Season 5 will do that so much."
Considering the expanded scale of Season 4, it would be natural for the show to push even further and go all out for the final season. This would also be a smart move for Netflix to encourage, considering the popularity of the show and the benefit of advertising it as the final season of "Stranger Things" ever. With that in mind, Harbour's words are very encouraging. A release date hasn't been announced for Season 5, though it is expected to start filming in 2023.