Stranger Things Season 3 Will Reportedly Introduce Three New Characters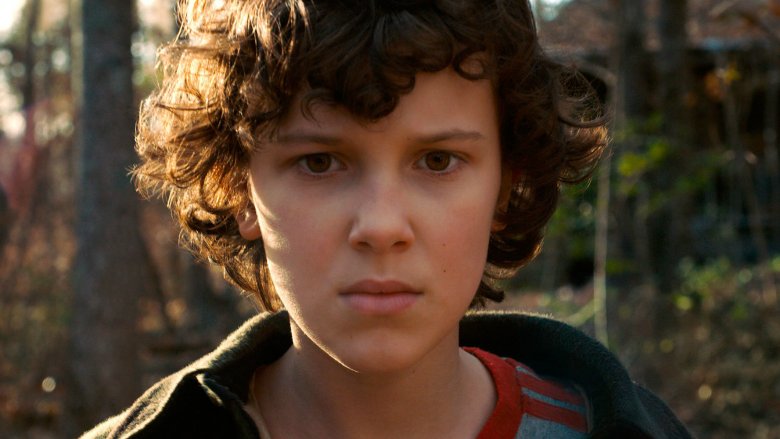 Netflix
The population of Hawkins, Indiana will reportedly increase by at least three in the upcoming third season of Stranger Things.
The often reliable folks at That Hashtag Show (via /Film) say they've got a casting call for new characters that'll be introduced, and if the report is legit, it means we could finally find out who is supposed to be running Hawkins.
According to the character breakdown, the producers are looking to fill three key roles including Larry Kline, the mayor of Hawkins. Kline is described as a "classic, '80s-style slick politician" who is "pathetic and driven only by his own interests." The studio is looking for a male in his 40s through 60s for the part.
The other new characters are reportedly an "outwardly sexist, overweight and bedraggled" news reporter in his 50s named Bruce, and a sweet elderly woman named Patricia Brown who spends a lot of time gardening and "offering her advice to the neighborhood kids."
As ScreenCrush points out, it's worth noting that the two male characters seem to be references to Steven Spielberg's Jaws. That 1975 classic featured "Mayor Larry Vaughn" while "Bruce" was Spielberg's nickname for the mechanical shark. 
Netflix didn't confirm the report, but casting calls that leaked before the second season did turn out to be accurate. 
Plot details will probably remain under wraps for a while, but this does hint that the dangers of the Upside Down are becoming more public in Hawkins. The events of the first season happened without most of the town knowing, but the second season saw Murray Bauman (Brett Gelman) expose what's really going on at the Hawkins National Laboratory. If the mayor and a reporter are now in the picture, it implies that secrets are coming out. 
We'll probably find out more in the near-future. Filming for the third season of Stranger Things begins in April.