Notting Hill Actress Emma Chambers Dies At 53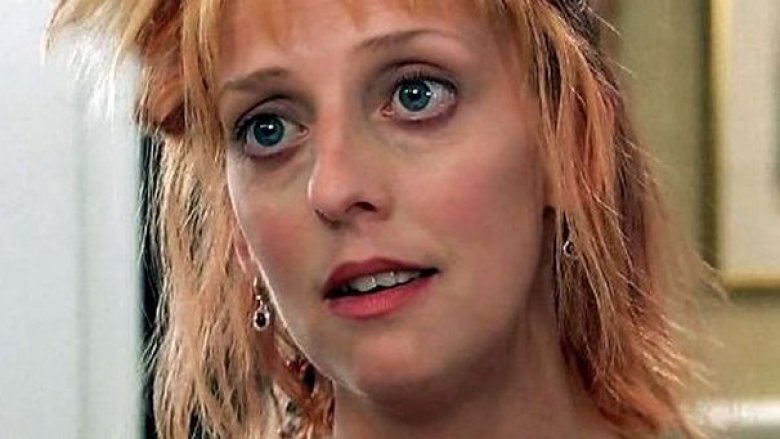 Emma Chambers, the English actress known in the U.S. for her role as Honey Thacker in Notting Hill, has died. Her agent confirmed the sad news to the BBC on Saturday, stating that Chambers died of natural causes on Wednesday, February 21. She was 53 years old. 
Across the pond in the U.K., Chambers gained fame for her performance as the village church verger Alice Tinker in The Vicar of Dibley. The series ran from 1994 to 1998, and released a handful of winter specials in the early 2000s after officially wrapping. For her work as Alice, Chambers won the British Comedy Award for best television actress in 1998.
Chambers' other credits include roles in The Rainbow, The Bill, Martin Chuzzlewit, Take a Girl Like You, How Do You Want Me?, Pond Life, and Little Robots. She was also a member of the voice cast for The Wind in the Willows.
Dawn French, whom Chambers starred opposite in The Vicar of Dibley, paid tribute to the late actress. "Emma was a very bright spark and the most loyal and loving friend anyone could wish for," she said to the BBC. "I will miss her very much." French also posted a photo to Twitter of Chambers lying on top of her on a couch, writing that she "never minded" Chambers' silliness. French called the actress a "unique and beautiful spark," and said that she "loved her ... a lot."
Chambers' agent, John Grant, remembered her fondly as well, telling the BBC, "Emma created a wealth of characters and an immense body of work. She brought laughter and joy to many."
Notting Hill lead Hugh Grant, who played Will Thacker, the brother of Chambers' Honey, sent out his own tribute. "Emma Chambers was a hilarious and very warm person and, of course, a brilliant actress. Very sad news," he wrote on Twitter.
English broadcaster Emma Freud remembered Chambers as "a great, great comedy performer, and a truly fine actress ... and a tender, sweet, funny, unusual, loving human being." 
Chambers is survived by her husband, fellow actor Ian Dunn.