Escape From New York Is Reportedly Getting A Reboot From The Creative Team Behind 2022's Scream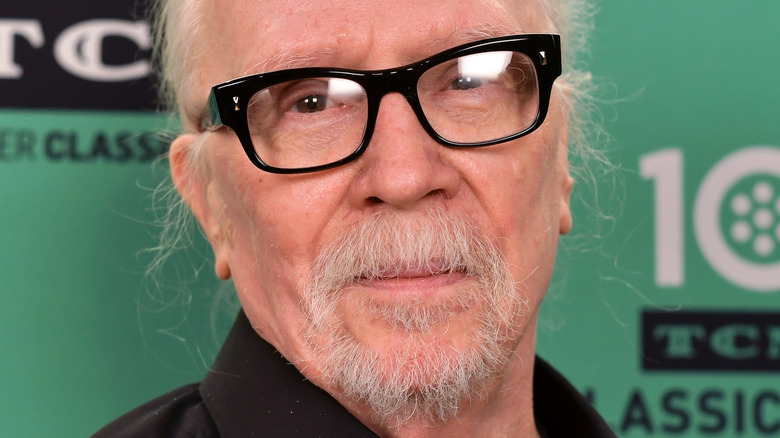 Emma Mcintyre/Getty Images
Filmmaker John Carpenter has become an acclaimed figure in Hollywood for a number of films, including "Halloween," "The Thing," and "The Fog." The success of his films has led to a number of other filmmakers trying to replicate his work, with "The Fog" being remade in 2005, and "The Thing" getting a prequel in 2011. "Halloween" has gotten both, with the latest entry in the franchise, "Halloween Ends," being released in 2022.
Among Carpenter's most famous works is the 1981 action film "Escape From New York." The film revolved around a dystopian future where New York had become a maximum security prison. After Air Force One, carrying the US President (Donald Pleasance), crashes within its walls, the government sends in a hardened criminal — played by longtime Carpenter collaborator Kurt Russell — to rescue him.
News has now emerged that "Escape From New York" will be the latest film from Carpenter to get the reboot treatment, with the creative team behind the 2022 horror entry "Scream" spearheading it. Here's what we know so far.
Carpenter will remain onboard as executive producer with a new directing team to lead production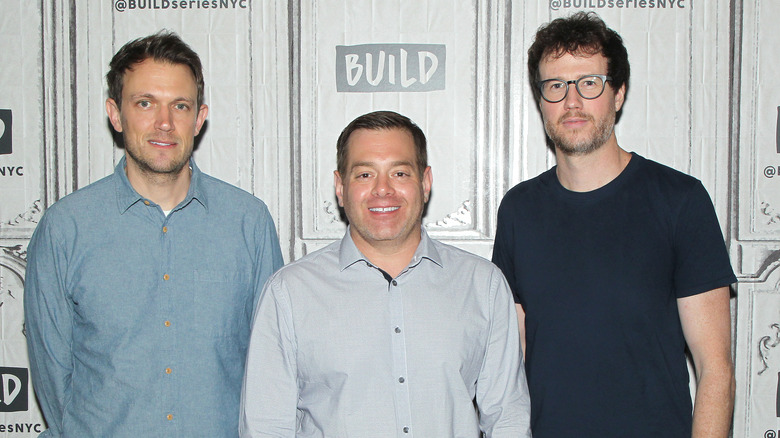 Jim Spellman/Getty Images
Per Deadline, "Escape from New York" will be the next directing project of Matt Bettinelli-Olpin, Tyler Gillett, and Chad Villella. The trio — going by the group name Radio Silence — will be taking on the reboot next, having wrapped up shooting for the next entry in the "Scream" franchise. Radio Silence was most recently behind the 2022 film "Scream," the fifth entry in the slasher franchise and the first one not helmed by horror legend Wes Craven (via Variety). The group was also behind the 2019 horror film "Ready Or Not," in addition to directing segments in the horror anthologies "V/H/S" and "Southbound."
John Carpenter, who directed the original "Escape from New York" as well as its sequel, "Escape from L.A.," will be on board this film as an executive producer. It's unclear at this time whether Kurt Russell, who starred as the main character, Snake Plissken, in both films, will return in this film or not.
The film is being produced by 20th Century Studios, which was also behind the 2022 film "Prey," the latest entry in the "Predator" franchise. The reboot is looking for a writer before pre-production gets underway.