A Wrinkle In Time To Screen Free For Underprivileged Kids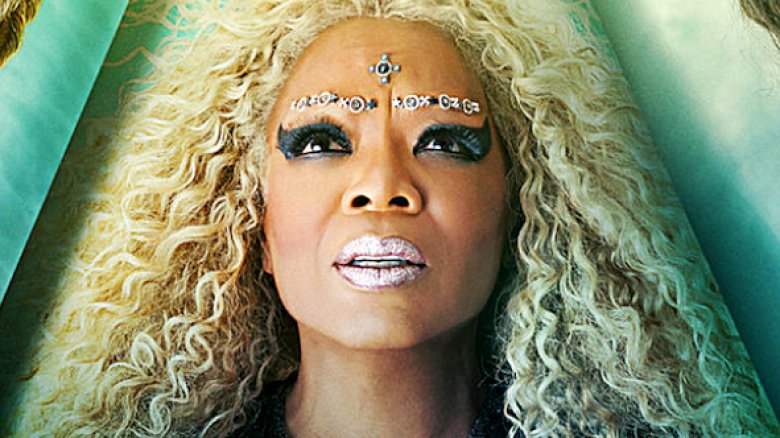 Walt Disney Pictures
AMC Theatres wants to make sure that everyone can see A Wrinkle in Time even if they rarely get a chance to go to the movies.
According to The Hollywood Reporter, the theater chain will provide free matinee showings of the upcoming Disney film for underprivileged children. It's part of the "Give a Child the Universe" initiative from the online racial justice organization Color of Change, which is designed to help kids who can't afford tickets to see the sci-fi epic for free. The program also encourages individuals and groups to purchase and donate tickets to the movie.
"We are pleased to partner with AMC to ensure that as many young people as possible, regardless of economic and financial hardships, can see this groundbreaking film," said Rashad Robinson, executive director of Color of Change, in a statement.
Disney supported a similar movement to raise money for kids to see Black Panther by helping with screenings when it could.
Directed by Ana DuVernay, A Wrinkle in Time is an adaptation of the classic novel by Madeleine L'Engle. It centers on a young girl (Storm Reid) who learns that her astrophysicist father (Chris Pine) is being held captive on a distant planet. As she travels on a fantastical journey to rescue him, she encounters three celestial beings: Mrs. Which (Oprah Winfrey), Mrs. Whatsit (Reese Witherspoon) and Mrs. Who (Mindy Kaling).
"The Wrinkle in Time story is one that children from all backgrounds and walks of life can identify with and draw inspiration from, and we are thrilled to celebrate this film in a meaningful way, through the vision of Ava DuVernay and in partnership with Color Of Change," said Nikkole Denson-Randolph, vice president of special content at AMC.
The movie arrives in theaters on March 9.