That's What's Up: How the DC movies could change Batman comics forever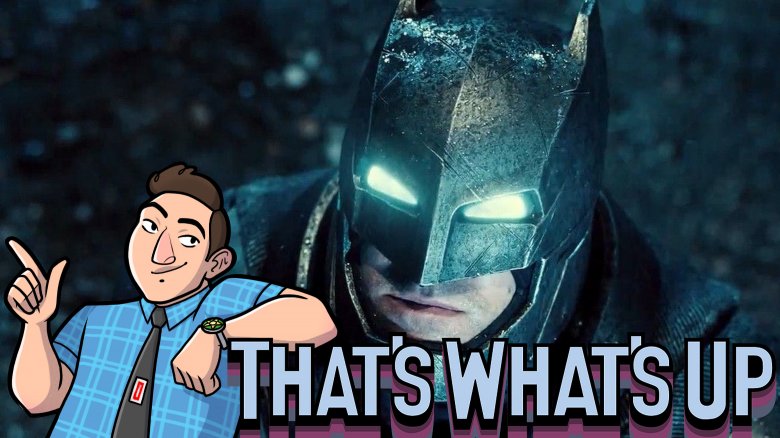 Each week, comic book writer Chris Sims answers the burning questions you have about the world of comics and pop culture: what's up with that? If you'd like to ask Chris a question, please send it to @theisb on Twitter with the hashtag #WhatsUpChris, or email it to staff@looper.com with the subject line "That's What's Up."
Mass media interpretations can alter how characters are perceived. For many people Christopher Reeve is Superman and Adam West is Batman, no matter what. What influence do you perceive Ben Affleck and Zack Snyder having on Batman stories as time goes on? — @S_Theodore
You're absolutely right. While it's tempting to think of the comics as this inviolably pure source material from which all other adaptations flow, superhero comics have been shaped by their mass-media counterparts for as long as there have been superhero comics. Even back in the '40s, when Superman comics were stocked on every newsstand in America and being passed around to readers of all ages, they were still taking their cues from the radio show, which introduced long-lasting concepts like Jimmy Olsen, and even Kryptonite.
The simple fact is that different media requires different things from a story. When you have an ongoing, "living" saga like you have with superhero comics — and virtually no other form of media — you get to pick and choose what works so well in those adaptations to improve the comics, which in turn makes for better adaptations. That's the theory, anyway. I know I'm sour about it, but I can't imagine the current run of DC movies improving anything about Batman. That's a good thing, though, because I'm also not sure that they'll even have the chance.