Warwick Davis Got The Shivers While Revisiting Old Locations For Disney+'s Willow Series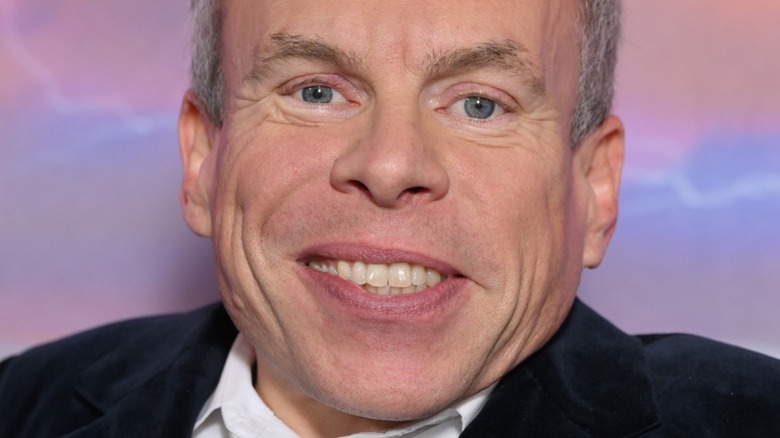 Jeff Spicer/Getty Images
Disney+'s "Willow" is set to continue the adventures of the title character (Warwick Davis) some 30 years after the end of the 1988 movie of the same name, which saw Willow defeat the forces of darkness and obtain a magic book to help him become a more efficient sorcerer. The series will feature a fresh cast of characters to assist Willow with what are sure to be new and perilous quests. The show comes courtesy of developer and showrunner Jonathan Kasdan, who is taking over the reins from the creator of the story, George Lucas, and the 1988 film's director Ron Howard, who is serving as an executive producer for the sequel series.
Although "Willow" opened to mixed reviews, with Roger Ebert criticizing it for being similar to swords and sorcery films from the past, the movie featured beautiful cinematography by Adrian Biddle, who took advantage of the scenic and medieval-looking landscapes around Wales, where portions of the film were shot. Coincidentally, the 1st season of the sequel series revisits some of the same locations, which gave Warwick Davis a palpable sense of nostalgia.
Warwick Davis says one of the locations from the movie brought back memories of Bavmorda's castle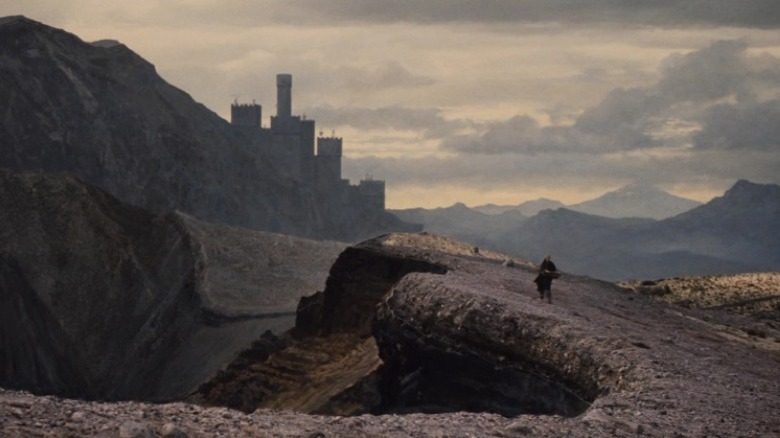 MGM/UA
During a virtual press conference for "Willow" attended by Looper, Warwick Davis spoke about some of his memories of filming the original movie. When asked about revisiting locations from the original 1980s film, Davis replied, "But also as you say, we went back to locations — environments that we had already been to in the film. In particular, Nockmaar was one of those particular places that for me, kind of gave me the shivers. You know, there I am, kind of standing or sitting somewhere Bavmorda [Jean Marsh] would have sat, and I could still kind of feel her presence in the area."
In the film, Marsh portrayed the evil Queen Bavmorda, the primary antagonist of the movie, who lives in the dark and foreboding castle named Nockmaar. 1988's "Willow" was filmed in different parts of Wales, and in addition to shooting on sound stages, the new show also filmed in the picturesque nation (per Wales Online). As for the castle's exact point of reference in the country, when asked on Twitter if it was north Wales, the actor revealed, "Yes, a slate quarrey near Snowdonia was the backdrop for the huge set that was Queen Bavmorda's Nockmar Castle."