George Lucas Gave His Blessing For Disney+'s Willow Series During A Conversation On Solo: A Star Wars Story's Set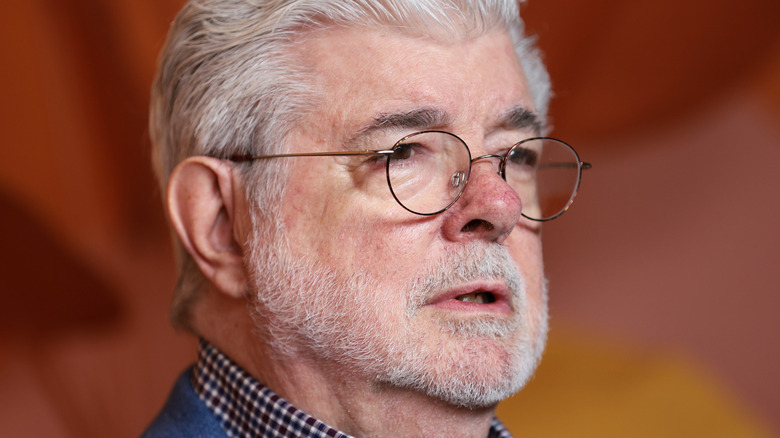 Dimitrios Kambouris/Getty Images
In 1988, director Ron Howard introduced moviegoers to a new world of mischief and magic via "Willow." This fantastical tale follows an aspiring sorcerer named Willow Ufgood (Warwick Davis) and his companions as they try to return the infant Elora Danan (Kate and Ruth Greenfield and Rebecca Bearman) to her kingdom, Tir Asleen. Per a prophecy, her existence will bring about the end of Queen Bavmorda of Nockmaar's (Jean Marsh) tyrannical rule. Throughout the journey, there's plenty of action, suspense, comedy, and even a bit of romance for audiences to enjoy.
All in all, "Willow" is far from the most critically favored title in Lucasfilm's vast library, nor did it turn out to be the cash-generating blockbuster those involved hoped it would be. Nevertheless, decades after it first graced the silver screen, it remains beloved by fans, new and old alike. Thanks to this cult following, Disney has plans to finally expand on the groundwork "Willow" laid so long ago. A "Willow" television series is on its way to Disney+, with Warwick Davis back as the titular hero alongside a host of new and familiar faces.
For those skeptical about such a project after all these years, worry not. The man who conjured up the concept behind 1988's "Willow," George Lucas, gave the 2022 "Willow" team his blessing to go ahead with the series — on the set of the Ron Howard-directed "Solo: A Star Wars Story" of all places.
Lucas was fully supportive of a Willow continuation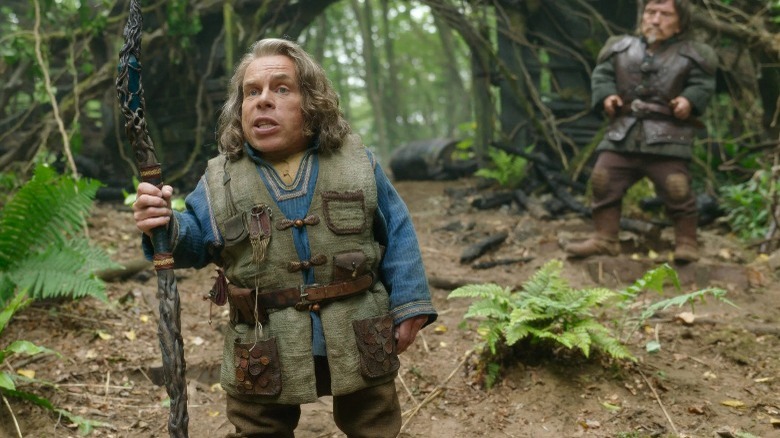 Lucasfilm/Disney+
On November 17, 2022, Looper attended a virtual press conference with the cast and crew of Disney+'s "Willow." During the event, the show's developer, Jonathan Kasdan — son of prolific Lucasfilm collaborator Lawrence Kasdan — revealed the extent of George Lucas' input. As he recalls, Lucas stopped by the "Solo: A Star Wars Story" set in 2017 and devoted quite a bit of time to guiding the project in its early stages. "He ended up staying for six hours and answering all our questions and being nothing but lovely," he said, noting that Lucas didn't hide his excitement over a new "Willow" adventure.
Kasdan adds that Lucas mentioned he'd spent years trying to tell another chapter in the story of "Willow," but he never got the chance to do so. As it turns out, Kasdan himself has also spent years wishing "Willow" got a sequel or two, as he told Entertainment Weekly in August 2022. "I just wanted to know what happened to that baby and what was going to become of the world in which she grew up...I just thought everything about it lent itself to more stories in that world," Kasdan stated, and it's this love for the 1988 classic that drove him to take on the upcoming Disney+ series.
"Willow" premieres exclusively on Disney+ on November 30, 2022.