The Menu's Anya Taylor-Joy Says She Owes Her Career To The Beach Boys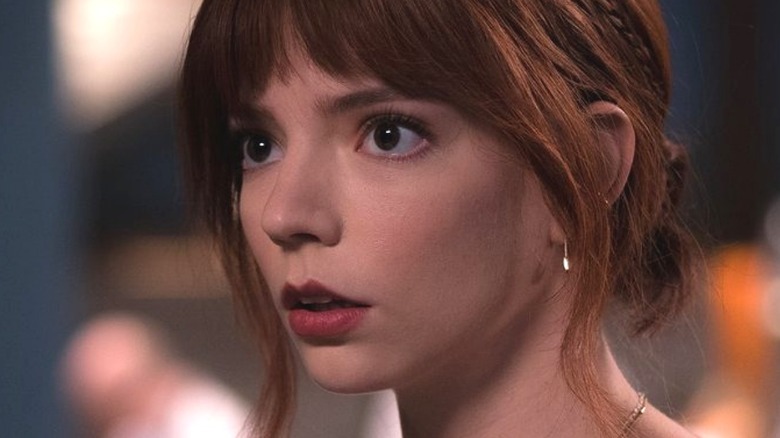 Eric Zachanowich/Searchlight Pictures
Actress Anya Taylor-Joy made her acting debut in 2016's "The Witch" before continuing on with her career with films such as 2017's "Thoroughbreds," 2019's "Glass," and 2020's "Emma." But, it was another 2020 project that really acted as Taylor-Joy's breakout role and made her a household name: "The Queen's Gambit," the Netflix miniseries about a chess prodigy. Her performance in the series even earned her a Golden Globe win and a Primetime Emmy nomination (per IMDb). Since then, she has acted in projects such as 2021's "Last Night in Soho" and 2022's "The Northman," as well as wrapping up her stint as Gina Gray in "Peaky Blinders."
Next up, Taylor-Joy is starring in "The Menu," a comedy horror film set in the world of fine dining by director Mark Mylod. Written by Seth Reiss and Will Tracy, the film follows Margot (Taylor-Joy) and Tyler (Nicholas Hoult), a young couple who, at Tyler's insistence, travel to a remote island to eat at an ultra-posh, ultra-expensive, exclusive restaurant named Hawthorne, which is run by celebrity chef Julian Slowik (Ralph Fiennes).
Interestingly, Taylor-Joy couldn't have participated in "The Menu," or any of her other projects, without The Beach Boys. Here's why Taylor-Joy says she owes her career to the iconic rock band.
An onstage moment with the Beach Boys led to Taylor-Joy acting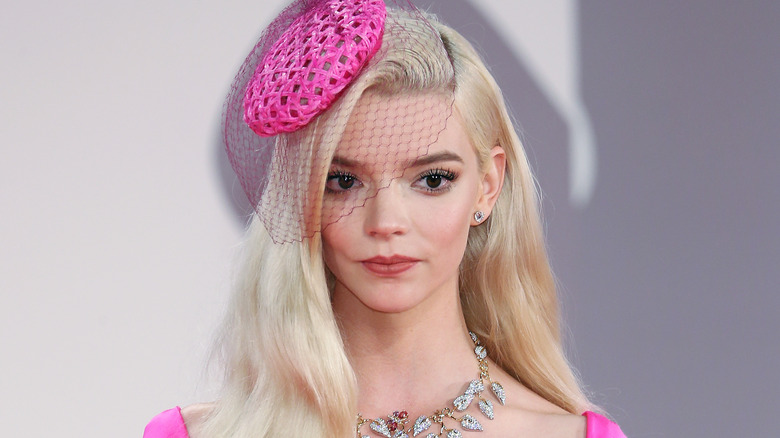 Ernesto Ruscio/Getty Images
In November 2022, Anya Taylor-Joy appeared on "The Tonight Show Starring Jimmy Fallon" to promote "The Menu." During the conversation, the actress ended up telling a story about an encounter she had with The Beach Boys, and how that led to her acting career. She explained that she grew up listening to old-school music, which led her to attend a Beach Boys concert when she was 14 — which caught the attention of one of the band's members, Mike Love.
Taylor-Joy continued, "Mike Love stopped the concert and said, 'I understand why all of you know all the words to the songs, but there's a literal child that is singing, like, every single song. I'd like to invite her up on stage.'" Once onstage, Love handed her a guitar and encouraged her to use it, despite her telling him she didn't know how to play. The actress continued, "So, I air-guitared like crazy. The solo was out of this world."
When Fallon asked how that cool moment led to her career, Taylor-Joy went on to explain that shortly after that she was scouted for modeling, but she really wanted to act. So, she showed a clip of her pretending to play the guitar. She said, "I asked them if they believed I could play the guitar and they were like, 'Yeah, you're shredding it.' I was like, 'Acting!'"