Everything Leaving Netflix In March 2018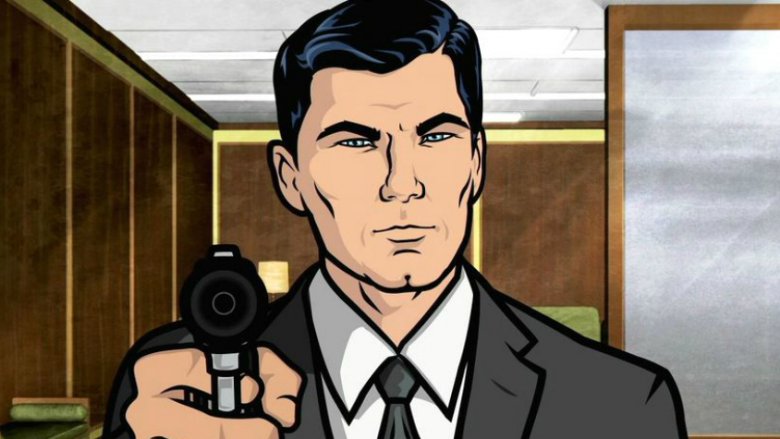 FX
Nothing lasts forever, not even on Netflix.
Just like every other month, the streaming service will say goodbye to a batch of movies and TV shows to make room for new stuff in March. It's last call for the Vin Diesel action flick xXx, Christopher Nolan's Memento, Disney's Zootopia, and all four movies in the Jaws franchise.
But there will be a lot of turnover on the TV side with the removal of the first seven seasons of Archer, all three seasons of Comedy Central's animated Brickleberry, and much more. 
Take a look below at everything that will vanish from Netflix next month in the coming weeks.
Leaving March 1
A Gang Story
Anastasia
Baby's Day Out
Eyewitness
FernGully: The Last Rainforest
First Response
Forget and Forgive
Hitch
Jaws
Jaws 2
Jaws 3
Jaws: The Revenge
Less Than Zero
Memento
Slums of Beverly Hills
The Chase
The Craft
The Panic in Needle Park
Trigger Point
Two Wrongs
xXx
Leaving March 4
Chloe
Safe Haven
Leaving March 6
The Finest Hours
Leaving March 8
Victoria
Leaving March 11
Believe
Glitch
Leaving March 12
Standby
Disney's The Santa Clause
Disney's The Santa Clause 2
Disney's The Santa Clause 3: The Escape Clause
Leaving March 13
Breakout Kings: Season 1
City of God: 10 Years Later
London Has Fallen
The Killing: Seasons 1-2
Leaving March 14
Archer: Seasons 1-7
Leaving March 19
V/H/S: Viral
Leaving March 20
Zootopia
Leaving March 22
Steve Jobs: One Last Thing
Leaving March 24
Voltron 84: Season 1
Who Framed Roger Rabbit
Leaving March 26
The Life Aquatic with Steve Zissou
Leaving March 29
The Gates: Season 1
Leaving March 30
Life in Pieces: Season 1
Leaving March 31
Awake: Season 1
Bordertown: Season 1
Breakout Kings: Season 2
Brickleberry: Seasons 1-3
Cooper Barrett's Guide to Surviving Life: Season 1
Friends with Benefits: Season 1
In Like Flint
Lights Out: Season 1
Rosewood: Season 1
Salem: Seasons 2-3
Small Shots: Season 1
The Awakening
The Carmichael Show: Seasons 1-2
The Chicago Code: Season 1
The Crazy Ones: Season 1
The Finder: Season 1
The Good Son
Traffic Light: Season 1