Another Filmmaker To Examine Steven Avery Case With Convicting A Murderer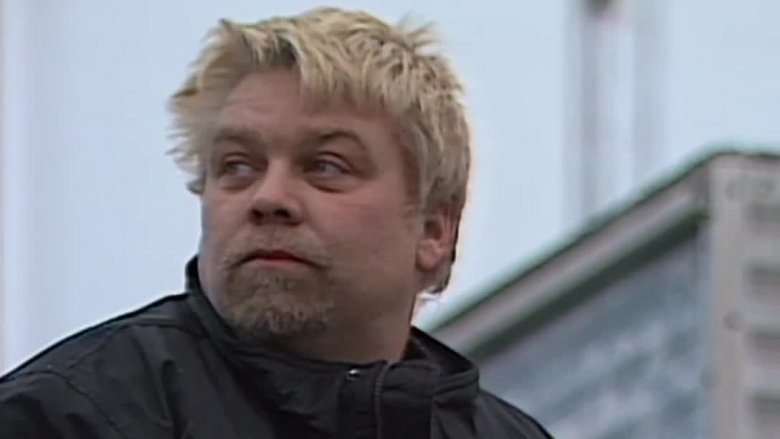 A second team of filmmakers will take a crack at getting to the bottom of the Steven Avery story — and they may not necessarily be on his side. 
Documentarian Shawn Rech, working along with Chicago-based attorney and frequent collaborator Andrew Hale, will retrace and reexamine the Steven Avery story with the new series Convicting a Murderer, according to a report by Deadline.
The series, which is being billed as a follow-up/rebuttal to Netflix's ten-episode Making a Murderer, is not to be confused with the second season of that series, which is currently in the works for Netflix from the same creative team. Rather, the new eight-episode series will explore the Avery trial from a much wider lens, including evidence that the Netflix docuseries notoriously left out. No network has yet been attached to Rech and Hale's show.
"When Making A Murderer was produced, many on the law enforcement side of the story could not, or would not, participate in the series, which resulted in a one-sided analysis of the case," Rech said in the announcement of the series. "This docuseries will examine the case and the allegations of police wrongdoing from a broader perspective. It will also share with viewers the traumatic effects of being found guilty and vilified in the court of public opinion."
Much that was shown in Making a Murderer demonstrated what appeared to be a clear and disgusting abuse of power by the police, particularly as related to their pursuit of Avery's nephew, Brendan Dassey. But the series was criticized for excluding material which made Avery look guilty in order to better paint a portrait of him as a man innocent and wronged. Whether Avery really committed the murder he's accused of doing or not, the one-sided approach rubbed many the wrong way, and Rech and Hale are apparently hoping to provide a more even-handed presentation of the case with their series.
According to Deadline, Rech will be producing his series with the cooperation of many of the major figures in the State v. Avery trial, in which Avery was convicted to a life sentence for the murder of writer Teresa Halbach. His nephew Brendan Dassey was convicted as an accomplice and given a life sentence on the back of a widely-condemned interrogation and confession which appeared, in Making a Murderer, to be heavily coerced.
Rech and Hale are no hacks when it comes to examining miscarriages of justice. Their 2014 film A Murder in the Park successfully contributed to the release of Alstory Simon, a man who was wrongfully convicted of a Chicago double homicide in 1982. Their upcoming Wrong Cat follows a similar trajectory, focusing on Hale in his capacity as a lawyer as he works to free Cleve Heidelberg, who was wrongfully convicted of murdering a police officer. Though the movie hasn't been released yet, Heidelberg has successfully regained his freedom through Hale's efforts, being released from prison as an exonerated man after being robbed of 47 years.
Rech and Hale's next movie, White Boy, will explore political corruption in Detroit while presenting evidence in defense of Richard Wershe Jr., aka White Boy Rick, who was sentenced to life for drug trafficking as a minor. Their efforts reportedly contributed to Wershe finally earning his parole, now being set for release from a Florida prison in 2021.