Fans Rave About Patti Lupone's Final Monologue In The AHS: NYC Finale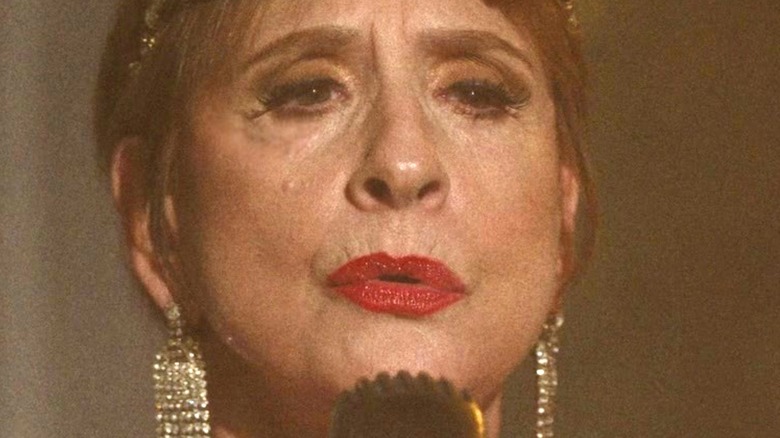 FX
After a decade of scares, gore, and toxic romances, "American Horror Story" actually does something surprising for a change. "AHS: NYC" first started in a similar vein to "AHS: Cult." Instead of delving into the supernatural side of terror, these seasons focus on real-life horrors. The reason "Cult" is so scary is that it's a thinly-veiled reference to the 2016 election, while the newest season feels like an entirely different show as it portrays the horrific AIDS epidemic. Spreading widely across New York in the 1980s, the disease targeted no one more heavily than the gay community (via The New York Times). And even though large percentages of the community were dying, they were also ignored by the government. Though "AHS: NYC" depicts serial killers and mysterious figures clad in leather, this is the real horror of the season.
"AHS: NYC" is not tongue-in-cheek in the typical Ryan Murphy fashion. Instead, it follows the real-world ramifications of the dark piece of American history that has repercussions up until this day. Homophobia is the real villain, which makes this season more heartfelt than any other. Many elements had to come together in the end to make this work, and there were no small parts when it came to the season finale. But fans have been particularly vocal about Patti LuPone's role and her moving final monologue.
Kathy delivers the thesis of the season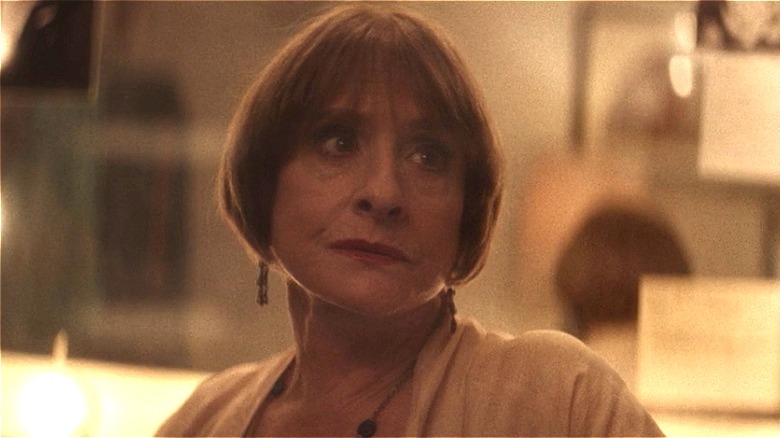 FX
The finale of "AHS: NYC" opens with the funeral; you can't get more on the nose than that. Many characters have died, while others have to endure a life fighting an autoimmune disease with little empathy from those around them. Adam (Charlie Carver) spends the last episode trying to keep people as safe as possible by handing out leaflets about safe sex. One of his most significant stops is at Kathy Pizzaz's (Patti LuPone) establishment. Throughout the season, Kathy has been a refuge for the disenfranchised when they have nowhere to go and just want to be seen. Now that death has come knocking, that has all ended. But even though she can sense that the end is near, she cares enough to give Adam some advice.
"You are way too young to be thinking about how to die," Kathy tells him, "don't forget how to live." As hopeless as it seems, Adam is still alive and shouldn't take that for granted. Twitter users such as @Denzel_Oneill and @veniceputo quoted the scene with corresponding tearful reactions. The season's theme is shockingly tender, encouraging people to carry on even when it seems impossible. @scytheslayr simply put: "I LOVE YOU PATTI." As an icon in musical theater and performing in general, LuPone was the perfect choice for this character and the perfect person to deliver this line.