Quinta Brunson To Star In CW Pilot The End Of The World As We Know It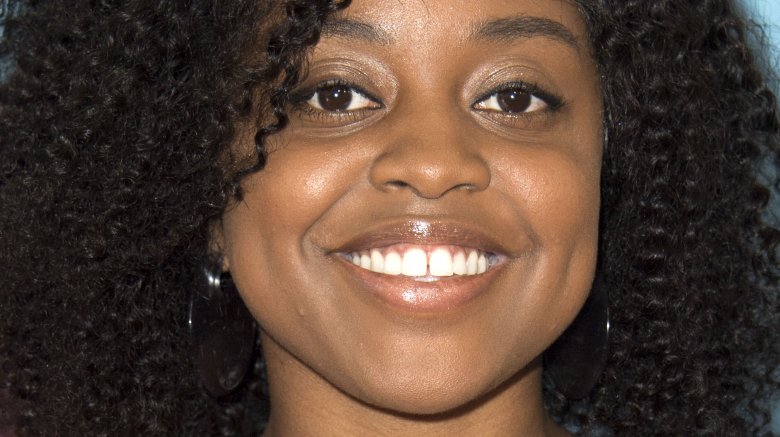 Getty Images
This former BuzzFeed Motion Pictures creative is headed for the big leagues. 
Quinta Brunson — who worked as a video producer and development partner with BuzzFeed and later went on to create and lead the YouTube Red scripted comedy series Broke — has landed her first traditional media role as the star of the new CW pilot The End of the World as We Know It (via Deadline). 
Brunson will appear opposite Gage Golightly's Kate to play Ruby, a "hyper-intelligent, upbeat graduate from MIT," whose rapidly shifting interests have it impossible for her to keep a job in the engineering field. Thus, she's been relegated to working at her parents' birthday party venue/pizza restaurant designed for children. (Think Chuck E. Cheese's, but even more out-there.) Things surprisingly start to look up for Ruby when the unthinkable happens: A prison spaceship holding the universe's deadliest and most dangerous aliens crash-lands in Southern California, and Kate and Ruby are recruited by an intergalactic cop to track down the escaped extra-terrestrials who have "camouflaged themselves as eccentric Angelenos."
The End of the World as We Know It, written by Powerless executive producers and showrunners Justin Halpern and Patrick Schumacker, is based off author Iva-Marie Palmer's 2012 book of the same name. The project hails from Veronica Mars creator Rob Thomas and Warner Bros TV. Halpern and Schumacker executive produce under their Ehsugadee Productions label, with areDanielle Stokdyk and Dan Etheridge of Spondoolie Productions and Leslie Morgenstein and Gina Girolamo of Alloy Entertainment rounding out the executive-producing team.
Brunson made a big splash in 2014 with her viral Instagram video series "The Girl Who's Never Been on a Nice Date." The multi-talented gal has a background in standup comedy, and also wrote and executive produced the workplace comedy Up for Adoption for go90. Additionally, she crafted Quinta vs. Everything for Facebook Watch. 
No other details on The End of the World as We Know It were revealed, but we'll update you with more information as it becomes available.