Lupita Nyong'o Cast In Trevor Noah Memoir Adaptation Born A Crime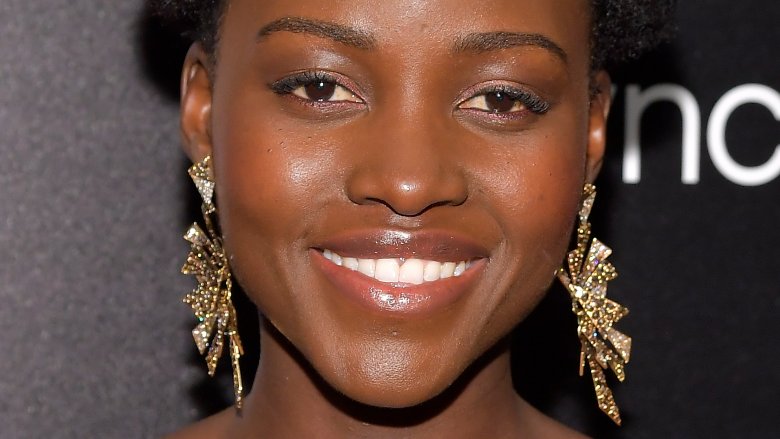 Getty Images
Black Panther actress Lupita Nyong'o will move from the massive Disney/Marvel world to a true-story tale. 
Deadline confirms that Nyong'o is set to star in Born a Crime, the silver-screen adaptation of The Daily Show host Trevor Noah's memoir Born a Crime: Stories from a South African Childhood. Nyong'o will appear as Noah's mother, Patricia. 
Born to a black mother and a white father in a time in which mixed relations were punishable by lengthy prison sentences, Noah was in danger of being captured by government forces simply for existing. Patricia kept Noah protected from outside view in his younger years, but later broke the cycle of violence, fear, and poverty by giving Noah everything he could need to live a full life. In 2009, Noah's stepfather shot Patricia in the head while returning from a church service. Thankfully, she survived the tragic incident. 
Released in 2016, Born a Crime: Stories from a South African Childhood has been called both Noah's account of living under apartheid rule in South Africa and a love letter to Patricia. The book sat on the bestseller list for 26 weeks, won two NAACP Image Awards, and the James Thurber Prize for American Humor. Imprint Spiegel & Grau, which published Born a Crime: Stories from a South African Childhood, bought Noah's follow-up memoir; Random House will publish it on November 13.
Noah is on board to produce Born a Crime under his Ark Angel Productions banner. Nyong'o will also produce alongside Norman Aladjem, Derek Van Pelt, and Sanaz Yamin. 
Up next for the Oscar-winning starlet Nyong'o are Little Monsters, the Australian zombie comedy from Abe Forsythe, and Americanah, the screen adaptation of Chimamanda Ngozi Adichie's bestselling book of the same name. Nyong'o's Black Panther co-star Danai Gurira writes the script for Americanah.
Born a Crime doesn't yet have a release date.