Jackée Harry Initially Thought Her Role On Sister, Sister Would Be Career-Ending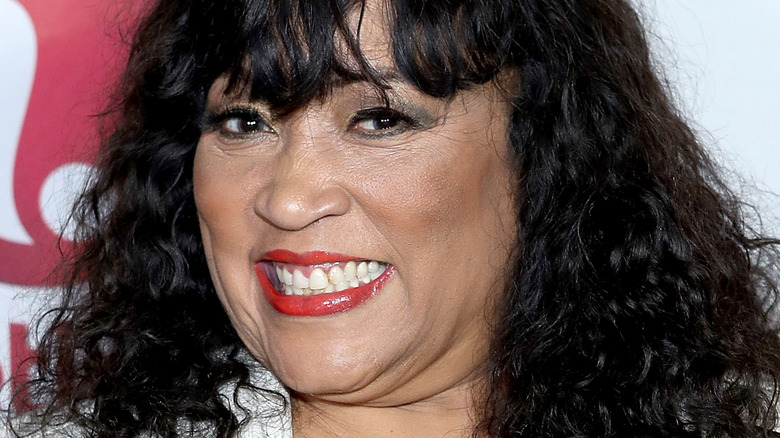 Randy Shropshire/Getty Images
From "The Parent Trap" to "It Takes Two," the 1990s were a ripe time for long-lost twins. With "Sister, Sister," that unlikely trope made its way to television. Starring Tia and Tamera Mowry as the titular sisters, the sitcom united the separated twins under one roof.
Upon its premiere in 1994, "Sister, Sister" initially aired on ABC as part of the TGIF lineup. In 1995, the series was picked up by The WB, which would remain the home of "Sister, Sister" until it ended in 1999. In addition to the sisters' hijinks, the show was bolstered by the comedic performances of the entire "Sister, Sister" cast, especially Tia and Tamera's adoptive parents, played by Jackée Harry and Tim Reid. In fact, Harry admitted that she ultimately took the role because of her chemistry with Reid. Still, the actress had misgivings about joining the show, and she feared it could even ruin her career.
Harry worried that playing a mother would end her career
Before joining "Sister, Sister" in 1994, Jackée Harry was already a successful actress and a comedic force to be reckoned with. In 1987, she won an Emmy Award for outstanding supporting actress in a comedy series for her performance in "227." So when she was given the opportunity to play a mother in a new sitcom, she was hesitant.
"I thought my career was over," Harry told Entertainment Tonight. "Once you got to the mom stage, your career just went downhill from there." According to Harry, taking on the role of a mom meant that other, less maternal acting jobs would start to evaporate. "I was just a funny woman who happened to have some curves, but I didn't take it into account that other people were looking at me like [a sex symbol]," she continued. "So once I got to ['Sister Sister'] I went, 'Oh God, I'm finished, I'm a mother now, my career is over.'"
For Harry, that wasn't the case. Since "Sister, Sister," ended in 1999, she's appeared in countless shows and TV movies, including a recurring role as Vanessa, the bubbly owner of the beauty salon, on "Everybody Hates Chris." Since 2021, she has played Paulina Price on "Days of Our Lives" (via IMDb). Still, Harry would like to add one more notch to her resume. "I would like to do a great dramatic role," she said. "That would be the last thing on my bucket list."