King Kong, Godzilla And Thanksgiving: A NYC Holiday Tradition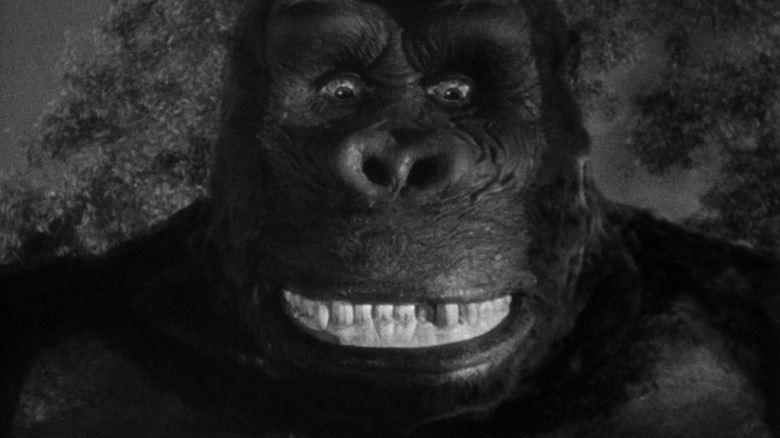 RKO Radio Pictures
Long before the days of on-demand streaming thanks to the capabilities of the internet, themed TV marathons offered movie franchise fans an opportunity to binge-watch the films they enjoy. Movie commentators such as Joe Bob Briggs and Elvira frequently hosted creature features on holidays or weekends, which offered viewers a chance to catch up on monster movies they may have missed. When it came to the type of creatures featured, "King Kong" and "Godzilla" were by far two of the most popular; both cinema giants started what would become an enduring legacy of multiple movies across many generations.
These types of long and drawn-out at-home film festivals were personified by the likes of Briggs' "Monstervision" and "Elvira's Movie Macabre." Eventually, network affiliates across the country and basic cable outlets would also license similar movies for their own marathons to take advantage of optimal advertising (per TV Tropes). For one such local network out of New York City called WOR, the late 1970s and early to mid-1980s saw a tradition where the broadcaster showed "King Kong" and "Godzilla" movies on Thanksgiving Day and Black Friday. Whatever happened to this NYC holiday custom?
The day after Thanksgiving was dedicated to Toho Godzilla movies on WOR-TV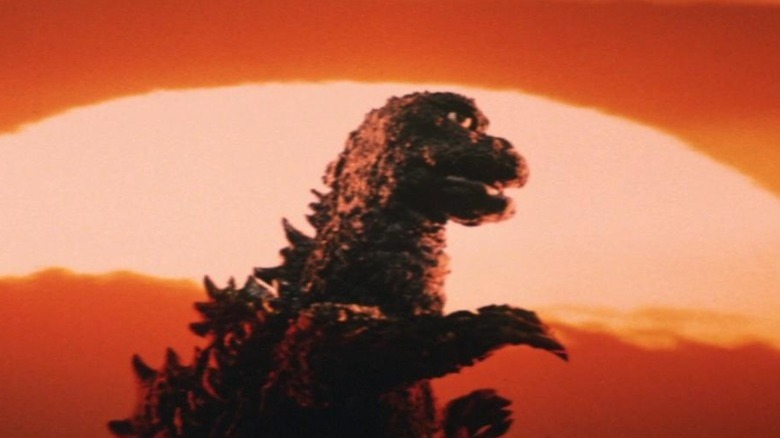 Toho
According to DVD Drive-In, from 1976-1985, in the tri-state area around New York City, local TV station WOR-TV Channel 9 observed a unique tradition of showing classic RKO monster movies from the 1930s on Thanksgiving Day. Starting in 1977, and due to the '76 marathon being a success in television ratings, the Friday after the holiday was also included in the "Holiday Movie Festival" when the station began showing "Godzilla" movies from Toho Studios. Although the WOR Holiday Film Festival has not aired since 1985 due to film licensing issues (per Benzinga), the marathon's commercials and promo spots can still be found on the internet, which brings back recollections from those who enjoyed the specials.
A WOR commercial from the 1981 marathon was uploaded on YouTube in 2007 and focused on "Godzilla" movies. In the comment thread, @J.C. Santo shared, "I re live these memories every year on Thanksgiving now with dvds and my wife's delicious turkey ... The smell of a good roast and King Kong vs GODZILLA on the tv ... life is freaking good!!!" Way back on Black Friday in 2009, user @madfingers72 wrote, "Fri., 11/27/09: I almost took today off from work to watch 'em on DVD this afternoon. I've been meaning to do that one of these years."
Although it has been 37 years since the final Thanksgiving "King Kong" and "Godzilla" WOR-TV marathon, the memories still live on with fans through DVDs and streaming options.