Everything Coming To HBO Now In March 2018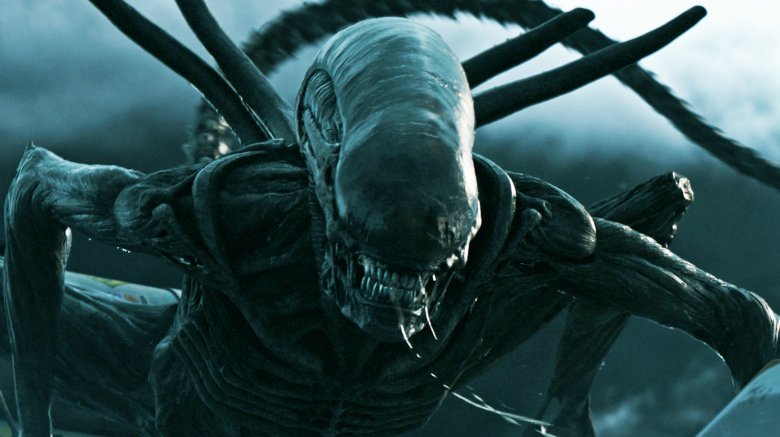 20th Century Fox
If you didn't get to the movie theater as much as you would've liked last year, HBO Now will give you a second chance to see some of the biggest movies of 2017.
The streaming service announced its batch of new releases for March, and the list includes Ridley Scott's Prometheus sequel (and Alien prequel) Alien: Covenant, the stylish Charlize Theron action flick Atomic Blonde, and the Tiffany Haddish comedy Girls Trip. You can also check out Sofia Coppola's southern Gothic thriller The Beguiled along with the 1971 original starring Clint Eastwood. And if you've been wondering if Colin Trevorrow's The Book of Henry is really as bad as critics say it is, you can judge for yourself.
HBO Now will also have the first three Die Hard movies, The Silence of the Lambs and the 2001 sequel Hannibal, and an extended version of the 2009 update of Friday the 13th.
On the TV side, the season 5 premiere of Silicon Valley is on the way along with the series premiere of the Bill Hader comedy Barry. Check out the complete list of new titles below.
March 1
The Beguiled (1971)
Die Hard (1988)
Die Hard 2 (1990)
Die Hard With A Vengeance (1995)
The French Connection (1971)
Friday The 13th: Extended Version (2009)
Hannibal (2001)
Ice Age (2002)
The Last Boy Scout (1991)
Mercury Rising (1998)
Observe And Report (2009)
Rock Star (2001)
Sgt. Bilko (1996)
She's Out Of My League (2010)
The Adventures Of Ford Fairlane (1990)
The Silence Of The Lambs (1991)
To Be Or Not To Be (1983)
Undercover Brother (2002)
Wargames (1983)
Where The Wild Things Are (2009)
Win A Date With Tad Hamilton! (2004)
Incarnate (2016)
March 3
Alien: Covenant (2017)
March 8
Live by Night (2016)
March 10
My Cousin Rachel (2017)
March 17
The Beguiled (2017)
March 19
Arthur Miller: Writer
March 21
The Book of Henry (2017)
March 24
Atomic Blonde (2017)
March 25
Barry (series premiere)
Silicon Valley (season 5 premiere)
March 26
The Zen Diaries Of Garry Shandling Part 1
March 27
The Zen Diaries Of Garry Shandling Part 2
March 31
Girls Trip (2017)