The Nightmare Before Christmas' Henry Selick Regrets Replacing The Scene Featuring Tim Burton's Severed Head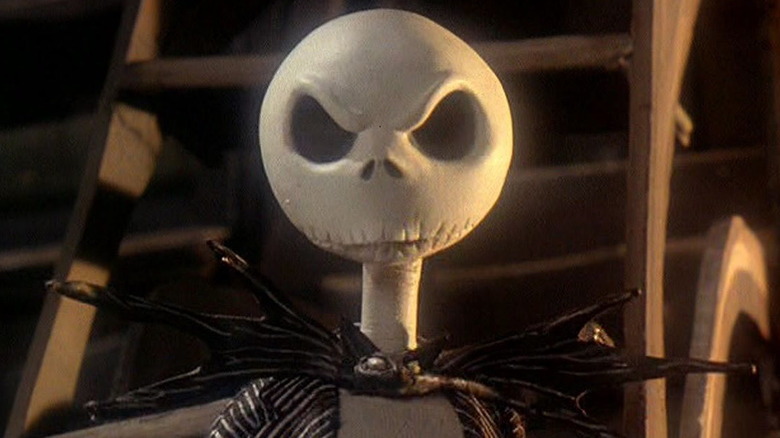 Buena Vista Pictures Distribution
Holiday classics range from the endearing redemption of "It's A Wonderful Life" to the timeless, feel-good TV special "A Charlie Brown Christmas." Unconventional choices have made their way into the discussion and proven more than capable of joining the category. "The Nightmare Before Christmas" is one of those titles that quickly became a yearly tradition after its release in 1993. Its characters have even entered pop culture — with Jack Skellington and friends adorning a host of merchandise.
Tim Burton's involvement in creating the expansive story and these fan-favorite characters may have confused audiences. Since its release, many have wrongly attributed the film's direction to the celebrated filmmaker. However, those in the know realize it took an impressive team of artists to bring this project to life — and topping that list is Henry Selick, director of "The Nightmare Before Christmas."
Selick is undoubtedly no stranger to the medium; his work with Disney includes various duties on classics such as "Who Framed Roger Rabbit?" and "The Great Mouse Detective." The filmmaker made his feature directorial debut with "The Nightmare Before Christmas," but decades later, Selick still questions one aspect of the famous film. And Its inclusion could have given fans an unforgettable ending to the film.
One shot featured an interesting tribute to Tim Burton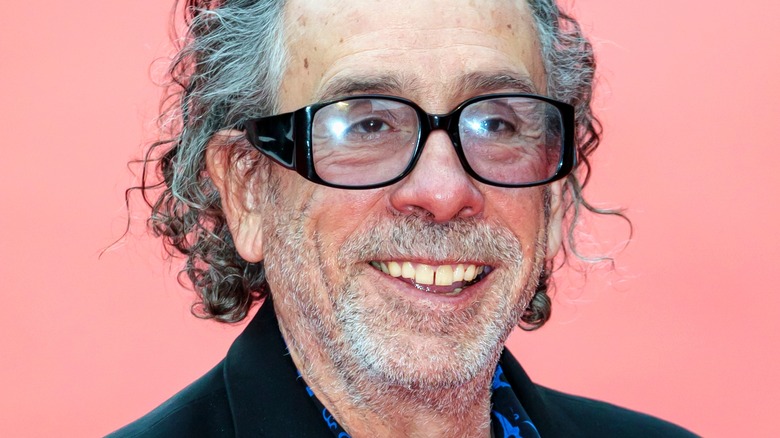 Gennaro Leonardi Photos/Shutterstock
Unseen footage is typical for films — with many deleted scenes appearing on later special edition releases. "The Nightmare Before Christmas" is no different and saw numerous media releases after its theatrical run. Yet one shot that is still missing is that of Selick's nod to Burton's involvement. For Selick, its deletion remains one of his regrets about the project.
The shot appears towards the film's end. Jack is back in Halloween Town, and everyone is celebrating the gift of a snowy Christmas. Citizens revel in all of the usual activities that accompany wintry weather — including a rousing game of hockey. The game itself is the setting for this now-missing element. While viewers may remember it as a pumpkin flying at the screen, the vampires initially used an interesting choice of puck, Burton's head.
According to Selick, there were concerns among the film's producers about its presence. The director relayed the details In a 2018 interview with The Hollywood Reporter. "Denise Di Novi or one of the Hollywood producers told me, 'I don't think Tim's going to like that'," Selick said. No matter who made the decision, it left Selick regretting not speaking directly with Burton. As for whether the shot is available to view, he's not so sure, but the director is up for a do-over. "I'd love to replace the one in there and I'm sure Tim would love it," Selick said later in the interview.