Netflix Says The Duffer Brothers Aren't Leaving Stranger Things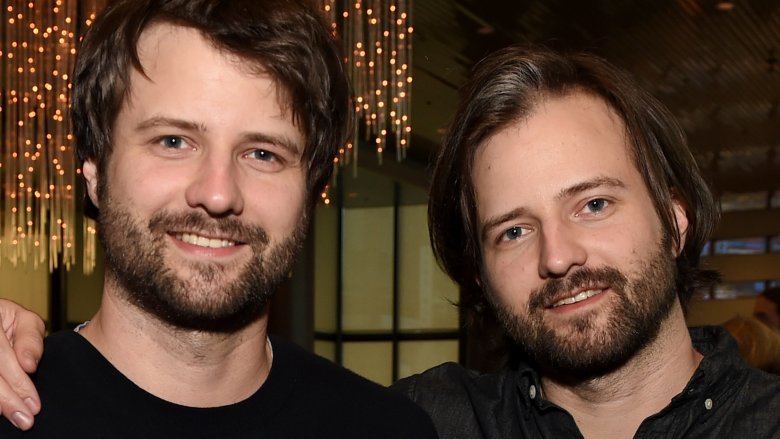 Getty Images
Things are going to remain just about as strange as they've always been in Hawkins, Indiana.
Shortly after a rumor spread online that Stranger Things creators Ross and Matt Duffer were planning to leave after season 3, Netflix shot it down with an especially appropriate GIF (below). The streaming service tweeted a shot of Lucas' skeptical sister Erica (Priah Ferguson) along with the caption, "Don't drop your Eggos. Rumors that the Duffer Bros. are leaving Stranger Things after season 3 are false."
Although the future of the series isn't set in stone, it doesn't seem like the Duffers are planning on going anywhere. Last fall, they told Entertainment Weekly that they've been courted "a little bit" by other studios but remain determined to finish Stranger Things. "There hasn't been anything dangled in front of us that's been exciting enough [to leave]. To abandon this show before it's done feels wrong to me," said Matt Duffer. "I think we should land it."
The Duffer brothers got their start in the industry with the post-apocalyptic horror film Hidden, which Warner Bros. released in 2015. When M. Night Shyamalan read the script, he hired them as writers and producers for the short-lived Fox TV series Wayward Pines. After that, they began pitching the idea for Stranger Things until Netflix scooped it up. The show premiered in the summer of 2016 and immediately became a pop culture sensation.
Netflix renewed the series for a third season a little more than a month after Stranger Things 2 debuted last October. The Duffers are currently writing the episodes, but season 3 isn't expected to debut until 2019. 
Don't drop your Eggos. Rumors that the Duffer Bros are leaving Stranger Things after season 3 are false. pic.twitter.com/x4kbL9990e

— Netflix US (@netflix) February 20, 2018