The Simpsons' Yeardley Smith Claims Her Co-Stars Dread When She's Too Sick To Voice Lisa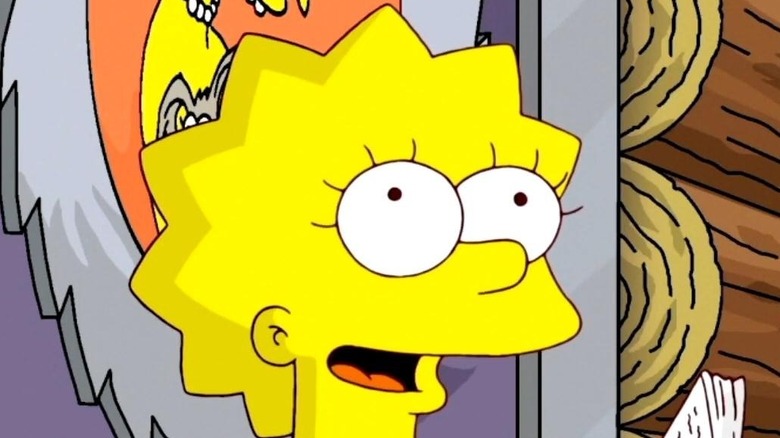 Fox
Ever since "The Simpsons" made its debut on primetime television in 1989, one of the most acclaimed series of the last three decades has brought numerous memorable characters to millions of TV screens. The self-titled animated family has presented real families with an archetype they can identify with. Whether it is Homer Simpson's (the voice of Dan Castellaneta) neurosis, Marge's (the voice of Julie Kavner) quick problem-solving, or any number of Bart's (voiced by Nancy Cartwright) memorable moments, each character typified life in the '90s and beyond. But amid the chaos, there's always the wise and determined Lisa (voiced by Yeardley Smith). She balances her family's comical dysfunction with her own situational comedy moments as an overachiever and as seemingly one of the few in Springfield with a conscious.
The character's humanity, lack of vanity, and winning personality have found some critics calling Lisa Simpson the best-written personality on the show (per The Metro UK). However, part of Lisa's most distinctive characteristics is her assured and grammatically aware voice, thanks to Smith's superb vocal talents. In fact, the actress and voice artist has revealed that her co-stars in the recording studio dread when she's sick or misses work because they fear they will need to fill in for her.
Yeardley Smith's The Simpsons co-stars insist Lisa's voice is the toughest to imitate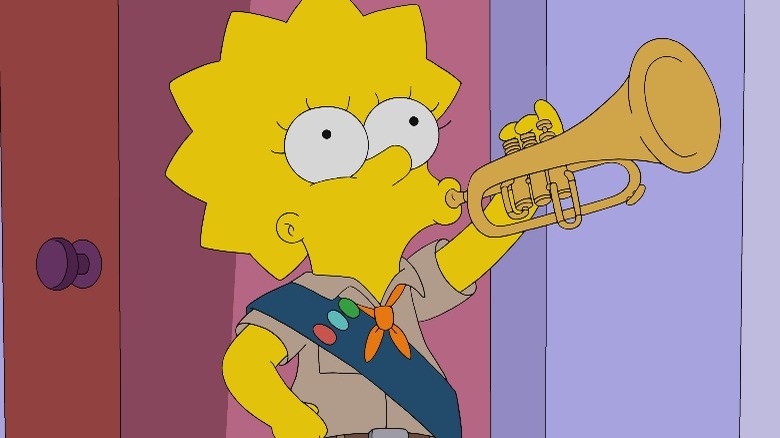 Fox
In a conversation with Vanity Fair discussing her experiences voicing Lisa Simpson since the 1980s, Yeardley Smith said, "But I have been told by my colleagues, on the rare occasion that I'm too sick to go to work 'cause I don't sound like Lisa Simpson and one of them has to fill in for me, they're like 'you're the hardest one to do...'" The voice artist then shared the reason, which has to do with her voice being placed very far forward, which creates the character's distinctive nasally tone when she speaks. She then shared how her co-workers proclaim, "I got nothing. I can't. Please come back to work."
Although voicing Lisa has brought Smith acclaim and a 1992 Primetime Emmy Award for outstanding voice-over performance, it took her a long time to actually come around to embracing the character as part of her broader legacy as an artist. In an interview with The Ringer, the actress stated, "I didn't have a voice-over agent [during the early years of 'The Simpsons]. I just had a theatrical agent. I was like, 'Voice-over? I don't give a s**t about voice-over.' I had a plan, and this was not part of it." Thankfully, she has remained to voice Lisa Simpson despite the ups and downs of her career. Her co-stars finding it impossible to mimic her characterization is a testament to her singular and unique talents.