Savage Salvation - Everything You Need To Know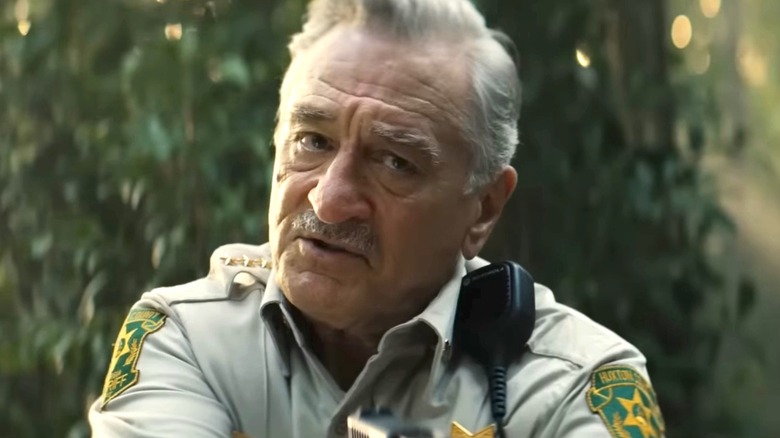 The Avenue Entertainment
We may receive a commission on purchases made from links.
We've all witnessed the destructive power of drugs in harrowing films like "Trainspotting," "Basketball Diaries," and "Requiem for a Dream," and now, the crime thriller "Savage Salvation" is tackling that very same subject — albeit with an action movie bent. This Deep South revenge story hit theaters and went to video on demand on December 2, 2022, starring two all-time Hollywood legends and featuring some pretty heavy themes and a whole lot of shoot-outs. 
As for the story, when one addict loses her battle with a deadly substance, it sends her partner on a dangerous quest for justice — justice he intends to carry out himself, no matter what the law says about it. If you want to know more about this gritty pic depicting one man's war on drugs and the people who peddle them, then read on for everything you should know about 2022's "Savage Salvation" (aka "Savage Justice").
If you or anyone you know is struggling with addiction issues, help is available. Visit the Substance Abuse and Mental Health Services Administration website or contact SAMHSA's National Helpline at 1-800-662-HELP (4357).
What is the plot of Savage Salvation?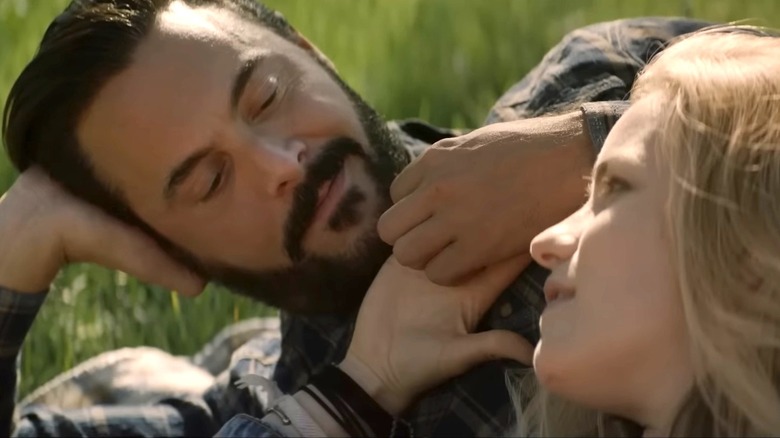 The Avenue Entertainment
The plot of "Savage Salvation" shines a light on the country's deadly drug epidemic and those affected by it. In the film, Shelby John and his girlfriend, Ruby Red, dream of a life together. However, they're both addicted to heroin and struggling to get clean. Tragically, their hopes for a promising future fall apart when Shelby finds Ruby dead, the result of tainted heroin. 
Filled with rage toward the dealers and those who helped them, Shelby decides it's time for payback and sets out to destroy them all, armed with nothing but a nail gun. What follows is a vengeful killing spree that threatens to engulf Shelby's entire town. It's up to the dedicated yet haunted Sheriff Mike Church to catch up with Shelby before things go too far, although the sheriff totally understands the anger the young vigilante is feeling.
Who stars in Savage Salvation?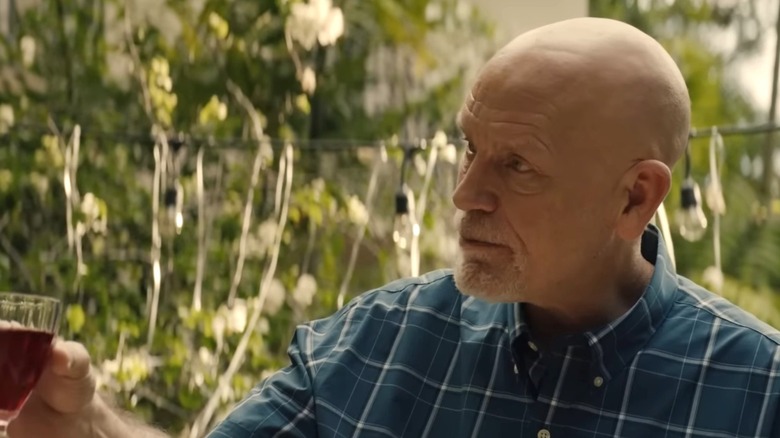 The Avenue Entertainment
One of the biggest selling points for the film is its two big-time stars — Robert De Niro and John Malkovich. De Niro plays Sheriff Mike Church, a law enforcement officer who tries to stop the grieving vigilante intent on revenge. Malkovich stars as Peter, the brother-in-law of the woman whose death kickstarts the plot, and if you're familiar enough with Malkovich's screen persona or how these types of movies work, you can probably guess that he's a lot more than just a supportive relative.
The talented acting pair are joined by "House of Gucci" actor Jack Huston. He rose to prominence thanks to roles in "Boardwalk Empire" and "Eastwick." Here, he's starring as Shelby John — a man searching for a normal life only to find it taken away thanks to a tragic twist. "Savage Salvation" also stars Willa Fitzgerald as Shelby's addict girlfriend, Ruby, as well as musician Quavo and character actor Dale Dickey.
Who directed Savage Salvation?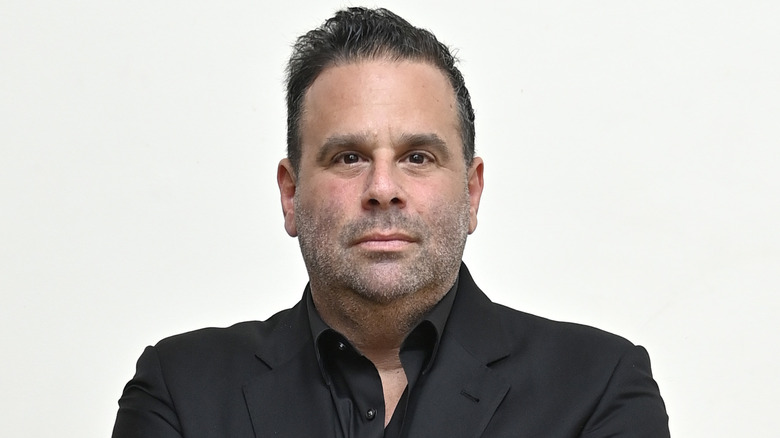 Roy Rochlin/Getty Images
If you're a fan of reality TV, you might know the name Randall Emmett thanks to "Vanderpump Rules." Emmett appeared on two seasons of the Bravo show, as he was formerly engaged to Lauren "Lala Kent" Burningham.
Outside of the show, Emmett is perhaps best known as a producer, having worked on action films and crime thrillers such as "2 Guns" and "Lone Survivor." His list of producing credits are actually quite fascinating, as he's worked an all-time bombs like "Gotti" and 2006's "The Wicker Man" and critically beloved darlings such as "The Irishman" and "Bad Lieutenant: Port of Call New Orleans."
On the directing side of things, Emmett only has one credit before "Savage Salvation." That's "Midnight in the Switchgrass," a cop thriller based on the real-life crimes of the Truck Stop Killer. That film stars Megan Fox, Emile Hirsch, and Bruce Willis, and as you might expect, it wasn't exactly beloved, earning an 8% approval rating on Rotten Tomatoes.
How are critics and audiences responding to Savage Salvation?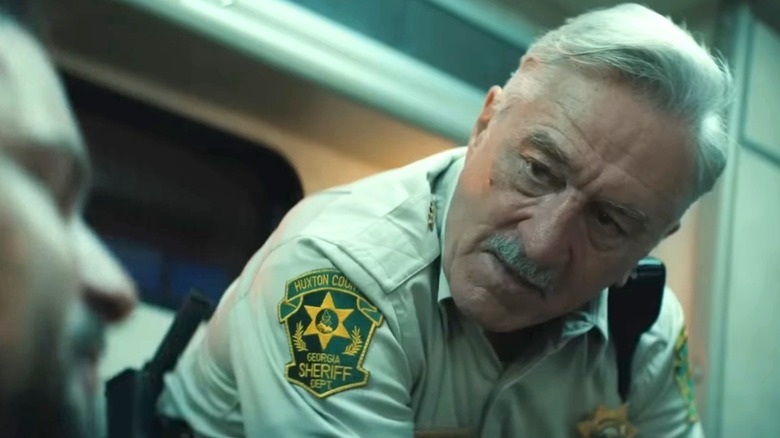 The Avenue Entertainment
Here's the deal — "Savage Salvation" doesn't have a critical score on Rotten Tomatoes because only two critics watched it. Unfortunately for the film, the two critics who did view the movie didn't exactly care for the revenge thriller.
As Leslie Felperin of The Guardian put it, "Let there be no confusion: This is an unarguably bad film." Short and to the point. Julian Roman of Movie Web also went on the attack, writing, "'Savage Salvation' squanders the talents of a venerated Hollywood cast. Robert De Niro, Jack Huston, and John Malkovich stumble with Southern drawls as backwoods Georgia residents. They're unconvincing in a predictable narrative with a grating soundtrack."
Those are some savage reviews for "Savage Salvation." Sadly, the audience members who rated the film don't seem to care for it much either. With fewer than 50 reviews, the film has a 40% audience score on Rotten Tomatoes. It's pretty similar on IMDb, as the movie only has 4.4 stars out of 10 based on 337 reviews at the time of this writing.
What is Savage Salvation rated?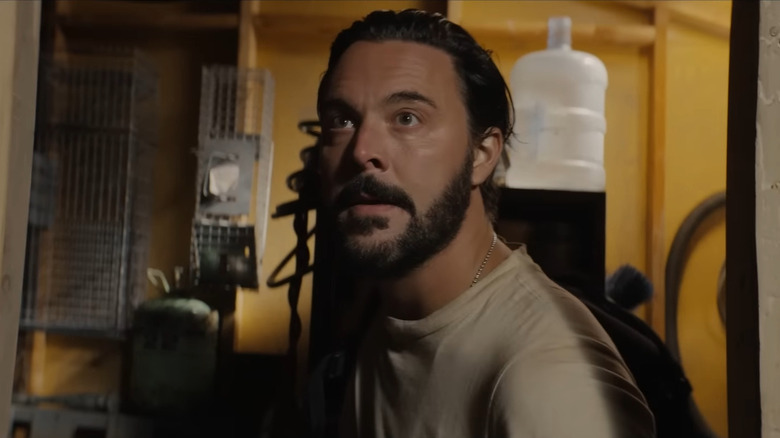 The Avenue Entertainment
As the premise of "Savage Salvation" revolves around heroin, you better believe there's plenty of drug use. On top of that, when Shelby John decides to hunt down some bad guys, he gets very, very, very serious about it. After all, he's armed with a nail gun, and he knows how to use it. There are plenty of gunfights, someone's limb gets introduced to a saw, and at one point, things get incredibly Roman. With quite a bit of language to boot, it should come as no surprise that "Savage Salvation" is rated R and not appropriate for younger audiences.
Where to watch Savage Salvation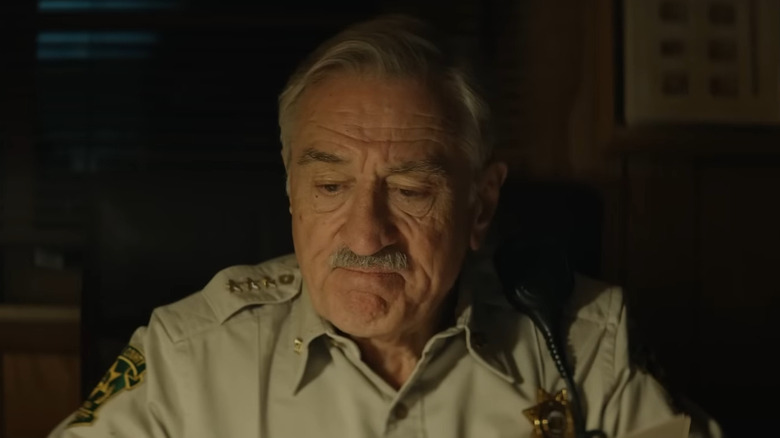 The Avenue Entertainment
If you're in the mood for a gritty crime thriller, love everything that involves Robert De Niro, or want to see if maybe everybody's wrong about this particular film, there are several places where you can check out "Savage Salvation." At the time of this writing, you can rent the film for $6.99 on Apple iTunes, Amazon Video, Google Play, YouTube, and Vudu. You can also buy it on those same services for just a few dollars more — $9.99.