Thor: Ragnarok Scribe To Rewrite Cowboy Ninja Viking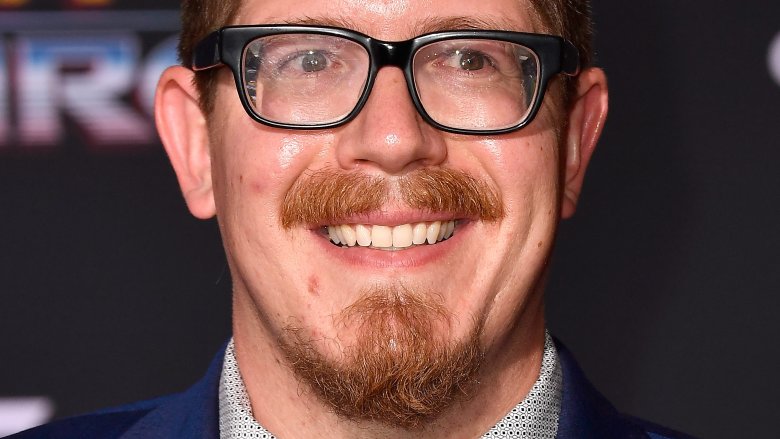 Getty Images
Eric Pearson is about to bust out his writing tool belt to rework Universal Pictures' Cowboy Ninja Viking. 
Deadline reports that Pearson, who helped pen Taika Waititi's mega-sucessful Marvel romp Thor: Ragnarok, had boarded the project to rewrite the script. The creative works off an earlier draft penned by The Hangover II writer Craig Mazin; Mazin retooled the original version written by Zombieland scribes Paul Wernick and Everett David Reese. 
Billed as an "attitude-laced, hard-edged actioner," based off the well-loved Image Comics graphic novel from writer A.J. Lieberman and illustrator Riley Rossmo, Cowboy Ninja Viking stars Marvel golden boy Chris Pratt as Duncan, a highly skilled assassin who manifests the abilities of three of the toughest personas out there: a cowboy, a ninja, and a viking. The film zeroes in on a methodical counter-intelligence unit that brings in multiple personality disorder patients and transforms them into holy-cow-they're-superhman agents known as Triplets, a reference to the three personalities that exist in their heads. Psychotherapist Dr. Sebastian Ghislain keeps a watchful eye over the experiments, which go swimmingly up until the division dissolves shortly after they begin. A new stroke of genius hits the unit, and the agents are turned into something new and even more dangerous: hired killers. The most volatile of all is Pratt's Duncan, who is tasked with murdering his manufactured brethren after they go rogue.  
Pratt, Mark Gordon (Molly's Game), Michael De Luca (The Social Network), and Entertainment 360 team up to produce Cowboy Ninja Viking. Sara Scott is on board to oversee production for Universal Pictures. Revered television director Michelle MacLaren (Breaking Bad and Game of Thrones) helms the whole thing.
Beyond working on Cowboy Ninja Viking, Pearson currently has his hands on Nonplayer, a comic book series by writer and illustrator Nate Simpson. In the past, Pearson has contributed either pre-production or post-production (and sometimes both) writing to films like Ant-Man, Spider-Man: Homecoming, and Pacific Rim Uprising, as well as Avengers: Infinity War, Avengers 4, and Detective Pikachu. Having come up through Marvel Studios' writers' program, Pearson wrote four Marvel One Shot shorts, including Agent Carter, which later became a full-fledged series. Pearson has writing credits on both seasons of the Hayley Atwell-led show. 
Cowboy Ninja Viking is set for release on June 28, 2019.