How The Lighting In Black Panther: Wakanda Forever Added Another Layer Of Grief To The Film
Many people underestimate how important lighting is in a visual production, such as a TV show or a movie. You have to direct it and manipulate it in specific ways to get the right effect. And how well you achieve that goal can make or break a project. Director of Photography Autumn Durald Arkapaw was very well aware of this and shared her thoughts at a recent screening of "Black Panther: Wakanda Forever" for a cinematography film festival in Poland (according to The Hollywood Reporter). Durald Arakapaw has a history working with Marvel on the Disney+ series "Loki" and even got nominated for an Emmy for outstanding cinematography for a single-camera one-hour series at the 2022 ceremony.
At the Polish film festival, Durald Arkapaw explained that according to her philosophy, she considered lighting to be "a character in the movie" and used it to create a "texture of grief throughout the film." So, how did she do? On IMDb, the film is still sitting at a comfortable 7.4/10 stars. On Rotten Tomatoes, it has an 84% approval rating from critics — and an even more impressive 95% approval rating among audiences. Based on that alone, it seems as though she succeeded — which isn't much of a surprise given how intentional and driven her process was during filming.
Durald Arkapaw was meticulous about the lighting and equipment used in order to convey the right mood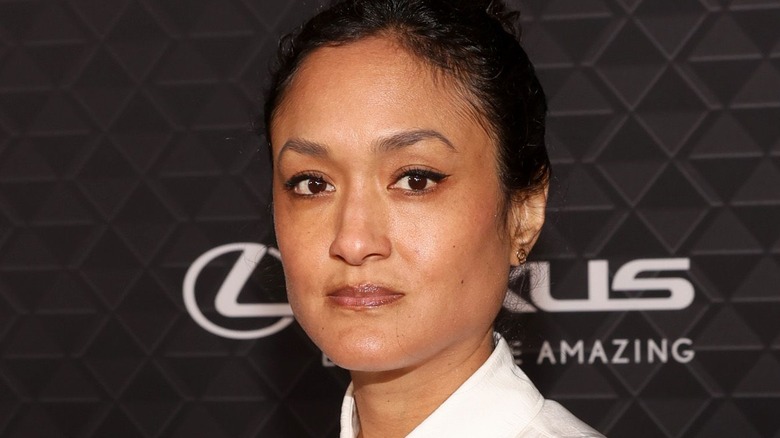 Jesse Grant/Getty Images
Because texture was so important, Autumn Durald Arkapaw had to make sure to choose the right equipment for the job. Going back to The Hollywood Reporter piece, this meant choosing T-Series lenses which were detuned and received custom modifications to get the right shot. Not only that, but she used these high-tech Panavision lenses for close-ups to have more control over contrast, aberration, and other essential factors.
Durald Arkapaw added that her preference for moodier lighting came in handy when trying to express the themes of grief, rebirth, and migration, which were a part of Ryan Coogler's vision. She was elated that the director embraced her chosen style so enthusiastically during filming. More than anything, she wanted the characters to "be coming in and out of light, like it happens in real life," and to use lighting to shape their faces in order to amplify their emotions. Given how emotional audiences felt while watching the film (via People), it's safe to say she nailed it.
It was important for Durald Arkapaw to get it right, and not treat it like just another action movie
Something else that Durald Arkapaw touched on at the EnergaCamerimage film festival was the long, grueling filming schedule and the determination it took to get the right shot. "We were shooting around 130 days ... you have to want to shoot this type of movie for your director and the people around you," she explained, stating that Coogler is someone whom she "would do that for in a heartbeat."
Instead of feeling nervous or overwhelmed — which almost any person would, given the responsibility and the pressure to honor "Black Panther" and Chadwick Boseman the way they deserve — Durald Arkapaw was all business and determined to succeed. "This film is so important culturally and to so many people and it's not just another action film," she added, emphasizing that she knew she was paying homage to an individual but also a character that was beloved. "And every person and head of department that came before me worked very hard on the first one. And so, game on, on the second one to do it justice."