NCIS: Hawaii Fans Are Emotional Over Kate And Lucy's Connection In Season 2 Episode 7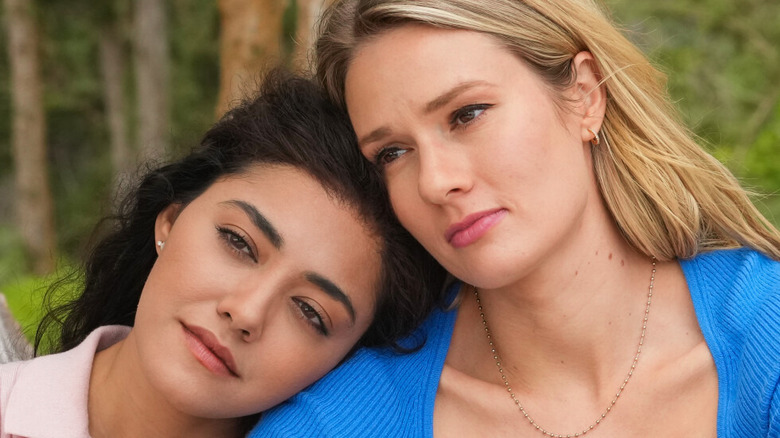 Karen Neal/CBS
Contains spoilers for "NCIS: Hawai'i" Season 2, Episode 7 — "Vanishing Act"
Two seasons deep into its existence, "NCIS: Hawai'i" has begun to spawn some favorite duos among its fanbase. For instance, Jane Tennant (Vanessa Lachey), Kai Holman (Alex Tarrant), and Jesse Boone (Noah Mills) tend to create a one-two-three punch in the field and have a rock-solid friendship that keeps viewers coming back for more. 
But none of the show's professional relationships have gathered a following like the romance between Kate Whistler (Tori Anderson) and Lucy Tara (Yasmine Al-Bustami), who spend much of Season 1 of the program dancing around getting together, breaking up, and reconsidering their romantic choices. To fans' relief, they've officially become an item again during Season 2 — and to their despair, they seem to be poised to be geographically separated thanks to a tempting job offer Lucy recently received. It appears that Lucy applied to a new position out of heartbreak during her time away from Kate, which will station her on an aircraft carrier in Singapore. It's a devastating blow to a relationship that's just beginning to get on its feet.
After what happened during "Vanishing Act" between the twosome, their fans are moved, worried about the future, and definitely feeling a thousand emotions about the couple's possible separation.
Fans can't get enough of Lucy and Kate's relationship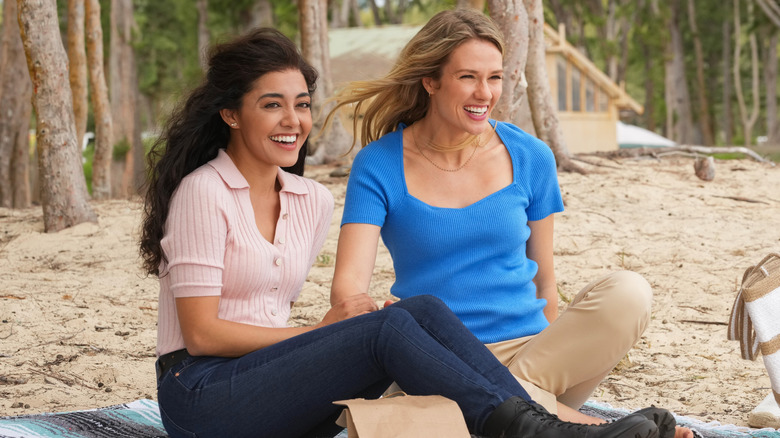 Karen Neal/CBS
Lucy told Kate she loves her during "Vanishing Act," even though they grapple with the notion of separating, which was enough to make Kacy fans emotional. "I'm not ok," admitted @shirleyjanetok, replying to a gif posted by the official "NCIS: Hawai'i" Twitter account of Kate telling Lucy she's going to miss her while she's away at her job.
"OMG...Kate's face is breaking my heart... Lucy said 'I LOVE YOU'... Have so wanted to hear that for months," said @WeidnerTrish, replying to a clip of the scene where Lucy tells Kate she's being transferred. "I admit it, this scene is wonderful but seeing that tear at the end of Kate .... it destroyed my [broken heart emoji]," wrote @RomyGonzalez77. But many Kacy fans are looking forward to the future, or are at least hopeful that something good lies ahead after all the characters have been through to find love together. "It's sad to see them part after struggling to get together. Hopefully it's not permanent," added @WeVanRig.
The fans raise an excellent question: is Lucy truly leaving Hawai'i for Singapore permanently? Apparently, via TVLine, she's definitely set to appear on CBS' huge November Sweeps three-way crossover, which will include cast members from "NCIS: Hawai'i," NCIS: Los Angeles," and original recipe "NCIS." There's no word as to how much more of the series she will appear in, so fans of Kacy will have to sit tight to see if their romantic connection will hold firm.