How Monica Raymund Advocated To Represent Female Firefighters On Chicago Fire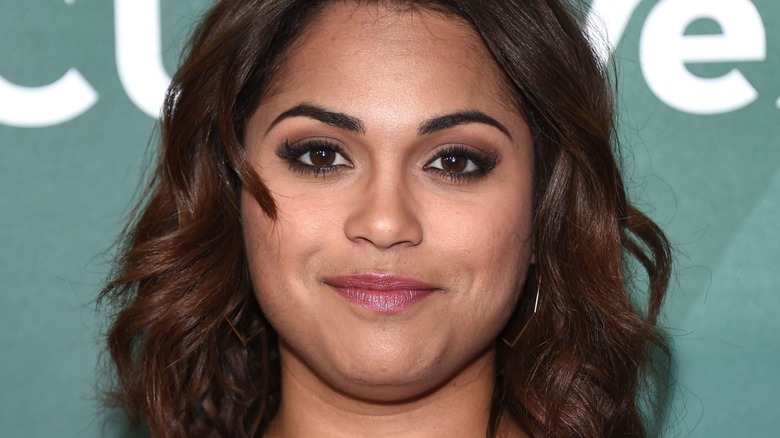 DFree/Shutterstock
NBC's "One Chicago" universe has become one of the most successful television franchises of our time, branching out into multiple top-rated series set in different corners of the public service in the Windy City. But, of course, none of it could have happened without the kickoff provided by the original show in the franchise, "Chicago Fire," which tells the stories of the firefighters and paramedics working at the Chicago Fire Department's Firehouse 51.
One of the most eventful character arcs on the show, which has already been running for 11 seasons and gone through several significant cast changes in that time, was that of Gabriela "Gabby" Dawson, played by Monica Raymund between Seasons 1 and 6. Originally the Paramedic in Charge of Ambulance 61, Dawson eventually became a firefighter. It is not lost on Dawson or her colleagues that her status as a woman makes her a rarity in the department, even more so among the firefighter ranks. And, as it turns out, the idea to give Dawson that glass ceiling-breaking journey came from Monica Raymund. She wanted to make good on the opportunity to represent female firefighters.
Monica Raymund had the idea for Dawson to become a firefighter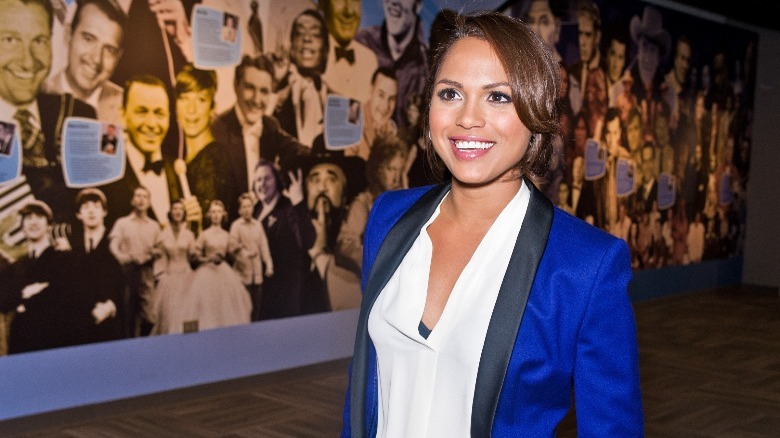 Timothy Hiatt/Getty
Asked by Digital Spy whether Dawson's pivot to firefighting had been her idea originally, Monica Raymund revealed that it had indeed. "I had the idea, and I discussed [it] with Steve Chikerotis, who is our resident firefighter consultant in Chicago — he's kind of a legend in Chicago, actually — and I talked to him a little bit," the actress said.
Raymund asked Chikerotis, who also began to be credited as a producer on the show as of the Season 10 finale (via IMDb) if there would be any female firefighters coming on board, to which he replied that the writers' room had not yet figured out how to incorporate that concept into the show. It was then that Raymund had the idea to take up the mantle herself. "I was like, 'I think it makes sense; I wanna be able to represent female firefighters; I've been here for two years or a year and a half already ... and I get the opportunity to be around these firefighters all the time. I wanna be able to represent them," Raymund said.
To her surprise, the writers liked the idea and set out to have Dawson take firefighter training on the show. Raymund even gave them a few pitches, which they were eventually inspired by when crafting the storyline properly. "I was really so shocked and humbled that they actually took what I had to say seriously," the actress confessed.