Is Lucy Really Leaving NCIS: Hawaii?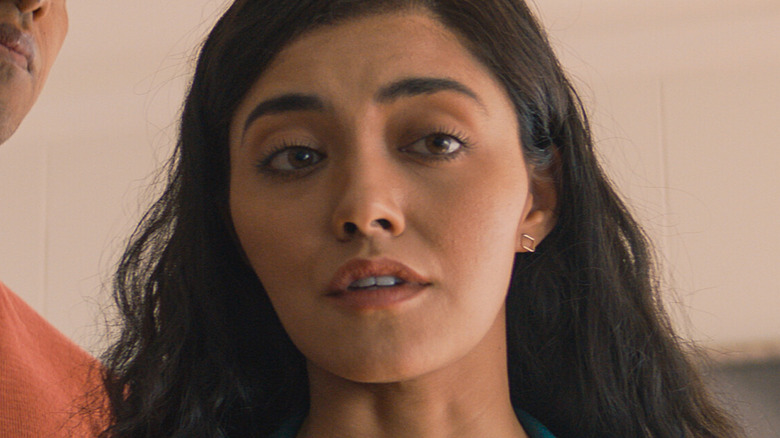 Christine Park / CBS
Although Junior agent Lucy Tara (Yasmine Al-Bustami) may still be the lowest ranking member of the team in "NCIS: Hawaii," she's proven time and time that she can handle any assignment that comes her way –- no matter the danger. Throughout the first two seasons of "NCIS: Hawaii" we've seen Lucy tackle a variety of difficult and life-threatening situations without ever batting an eye, and despite still being a Junior agent she often displays more talent in the field than her superiors.
Season 1 alone saw Lucy go undercover and infiltrate a high-stakes poker game, battle an assailant on the edge of a cliff, and use her past experience as a cheerleader to pull off some wild acrobatics in the middle of a gunfight. In one episode, Lucy even overcomes her deathly phobia of the ocean in order to save her fellow agents – proving that there's nothing she can't do when she sets her mind to it.
Although Lucy has undoubtedly established herself as one of the most prolific and exciting characters in all of "NCIS: Hawaii," the series' most recent episode seems to imply that her time on the show might be coming to an end – as she will soon be departing her position in Hawaii and beginning a new job in another branch of the NCIS.
Lucy could return after her appearance in an upcoming NCIS crossover event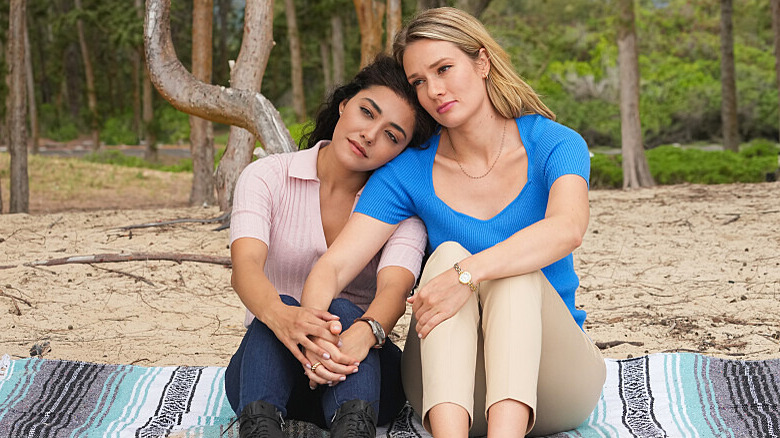 Christine Park / CBS
The most recent episode of "NCIS: Hawaii," titled "Vanishing Act," ends with a somber goodbye between Lucy Tara and her girlfriend, FBI Agent Kate Whistler (Tori Anderson), as Lucy prepares to leave Hawaii and join the "agent afloat" program within the NCIS. At face value, the finality of this scene might seem like a clear sign that Lucy's time in the series has come to an end – though fortunately, there's a much easier explanation for her abrupt departure from the series.
According to Newsweek, actor Yasmine Al-Bustami has already been confirmed to appear in the upcoming three-way crossover between all three "NCIS" programs. As such, it's likely that her departure from the spinoff is meant to set up her entrance into the highly-anticipated crossover event. This three-hour crossover premieres on Monday, January 2nd, 2023 at 8 p.m. EST and will focus on several team members from across the "NCIS" universe who find themselves in Washington, D.C. on the eve of a FLETC professor's mysterious murder (via TVLine).
Although it has been confirmed that Lucy will be making an appearance during the crossover, as of right now it's still unclear when she will return to "NCIS: Hawaii" – and as such fans will simply have to wait and see to see what happens to Lucy during the events of the massive special event.