Amazon Cracks Open The Dangerous Book For Boys With Release Date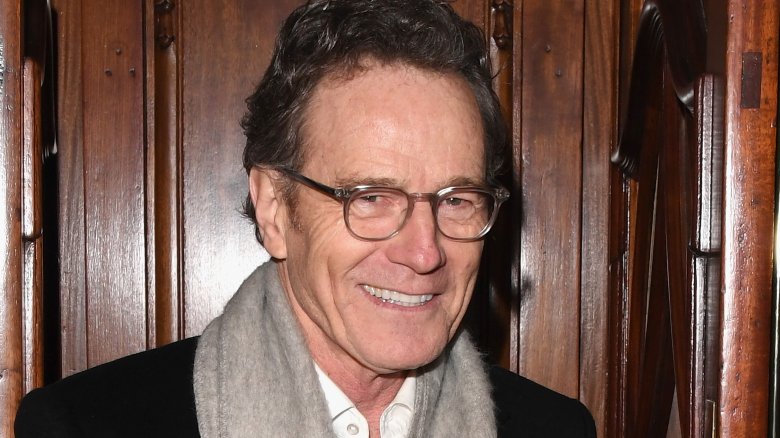 Getty Images
Breaking Bad's Bryan Cranston is returning to TV — this time as one of the people behind the camera.
Amazon has announced the premiere date for its upcoming series The Dangerous Book for Boys, a single-camera comedy on the way from creators Bryan Cranston and Superbad director Greg Mottola. 
According to a report by Deadline, the series will debut on Amazon Prime on Friday, March 30.
The series, based on a book by Conn and Hal Iggulden, will follow the grieving McKenna family as they deal with the loss of father and husband Patrick, an innovative and quirky inventor played by Chris Diamantopoulos. With Patrick suddenly out of the picture, the newly-widowed Beth, played by Erinn Hayes, must now reckon with the harsh realities of raising three sons as a single parent.
Fortunately, Patrick left behind a how-to guide for childhood called The Dangerous Book for Boys, a handbook that inspires his youngest son, Wyatt, to dream up vivid fantasies. In the dream world conjured up by his imagination and the book, he communes with his father to learn the life skills that Patrick didn't get to impart on him while he was still alive.
In addition to Hayes and Diamantopoulos in the lead roles, the series will also feature Drew Logan Powell, Kyan Zielinski, and Gabriel Bateman as the family's three sons, Dash, Liam, and Wyatt. with Swoosie Kurtz on deck to play the family's grandmother. Additionally, Diamantopoulos will play a dual role on the series, acting as Patrick's surviving twin brother Terry as well.
The series will be directed by Mottola, whose recent work includes The Newsroom, Keeping Up with the Joneses, and Paul. Cranston is producing with his Moonshot Entertainment company along with Sony Pictures Television, with Malcolm in the Middle executive producer Michael Glouberman on board as showrunner.